Luke Lindoe, my private tutor
1971, the year I met him. He was the founder of Plainsman Clays. My dad had just built the factory for him and I began working there in 1972. He was a well known potter and sculptor at the time. He got me started along the fascinating road of understanding the physics of clays. He was a true "plains man", interested in the geology (notice the skulls, these inspired the Plainsman logo). He got me started doing physical testing of raw clays (that he was finding everywhere). I was blown away by the fact that I could assess a completely new material and judge its suitability for many types of ceramic products and processes by doing the simple physical tests he showed me. It got started writing software to log the data for that back in the 1980s, that eventually led to digitalfire.com and Insight-live.com.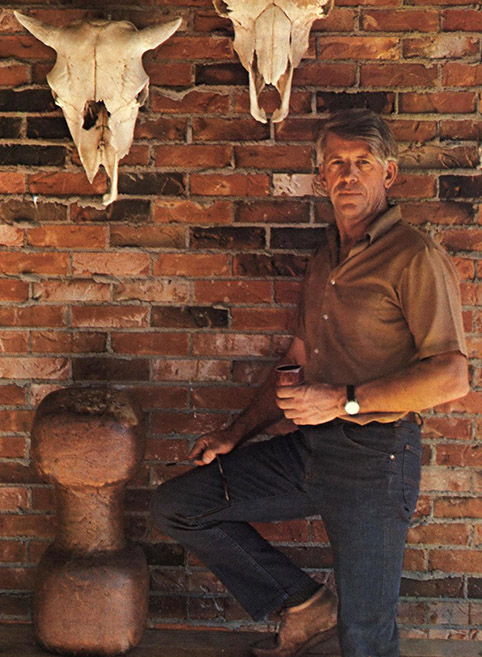 Links
Articles
Ravenscrag Slip is Born
The story of how Ravenscrag Slip was discovered and developed might help you to recognize the potential in clays that you have access to.
URLs
http://en.m.wikipedia.org/wiki/Luke_Lindoe
Luke Londoe at Wikipedia

Glossary
Tony Hansen
Tony Hansen is the author of Digitalfire Insight, Digitalfire Reference Library and Insight-Live.com, he is a long-time potter, ceramic lab-technician and body and glaze developer.
---


Copyright 2008, 2015, 2017 https://digitalfire.com, All Rights Reserved