G2571C rutile blue cone 10R glaze on stoneware
The clay is Plainsman H550 buff stoneware. The cone 10R firing schedule was C10RPL. The inside glaze is G1947U. 4% titanium and 0.5% cobalt oxide have been added to the base G2571A recipe. This G2571C thus inherits all the good properties of that parent base glaze.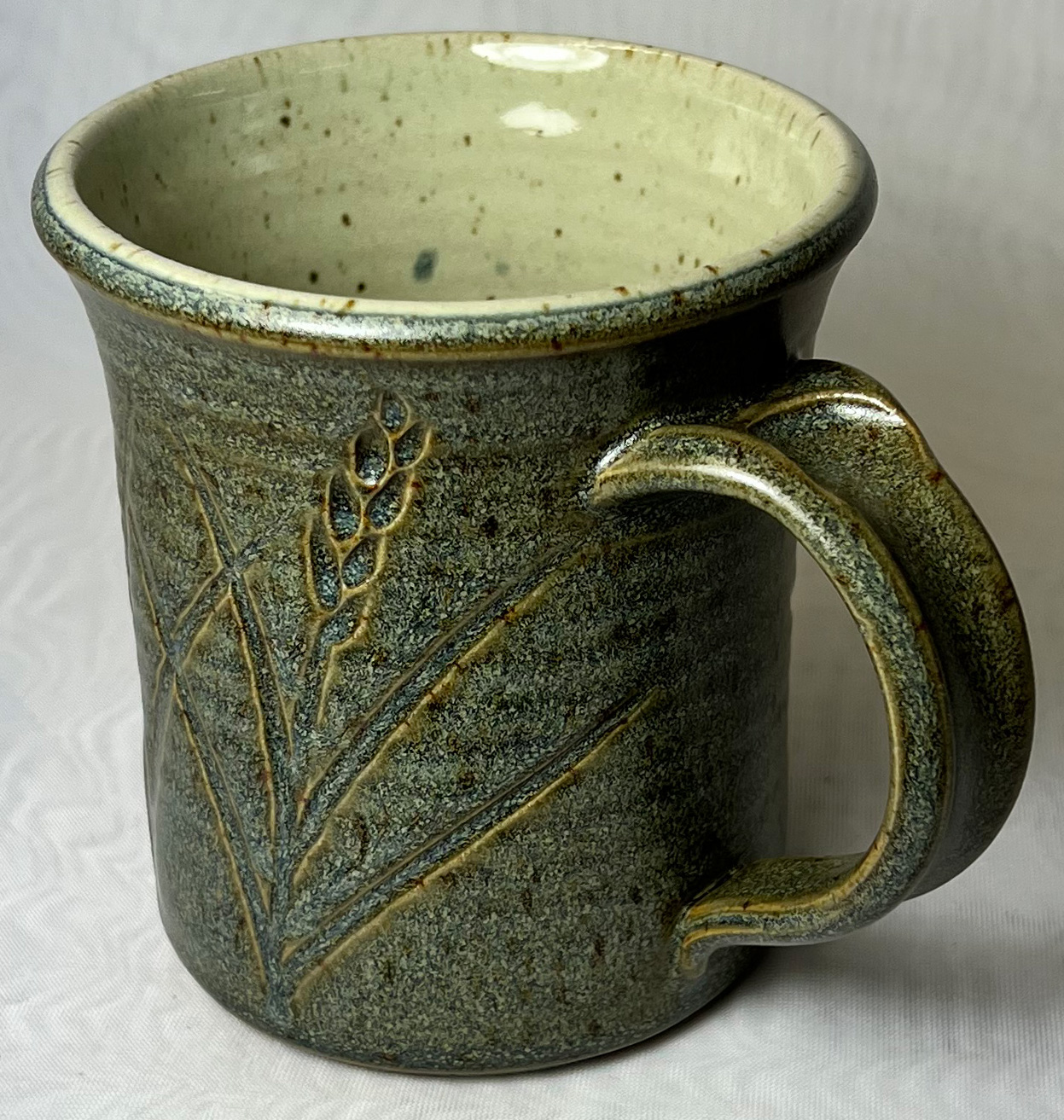 Related Pictures
G2571C rutile blue on P700 at cone 10R
Tap picture for full size
The clay body is Plainsman P700. This was fired in cone 10R using the C10RPL firing schedule. The outside glaze is G2571C. The inside glaze is G1947U.
Links