Why does Tony Hansen take months to unload his kilns?
I love making pottery, but I love the technical side more. I searched for all the test specimens in this load of cone 10 reduction ware first, then pushed it back in and forgot about it. For three months! I really anticipate the test results (I am developing and adjusting many of bodies and glazes at any given time). The data and pictures for them go into my account at insight-live.com, it enables me to compare the chemistry and physical properties of recipes and materials side-by-side. That teaches me which roads to abandon and which ones to pursue. My last kiln went back in for six weeks, so things are getting worse!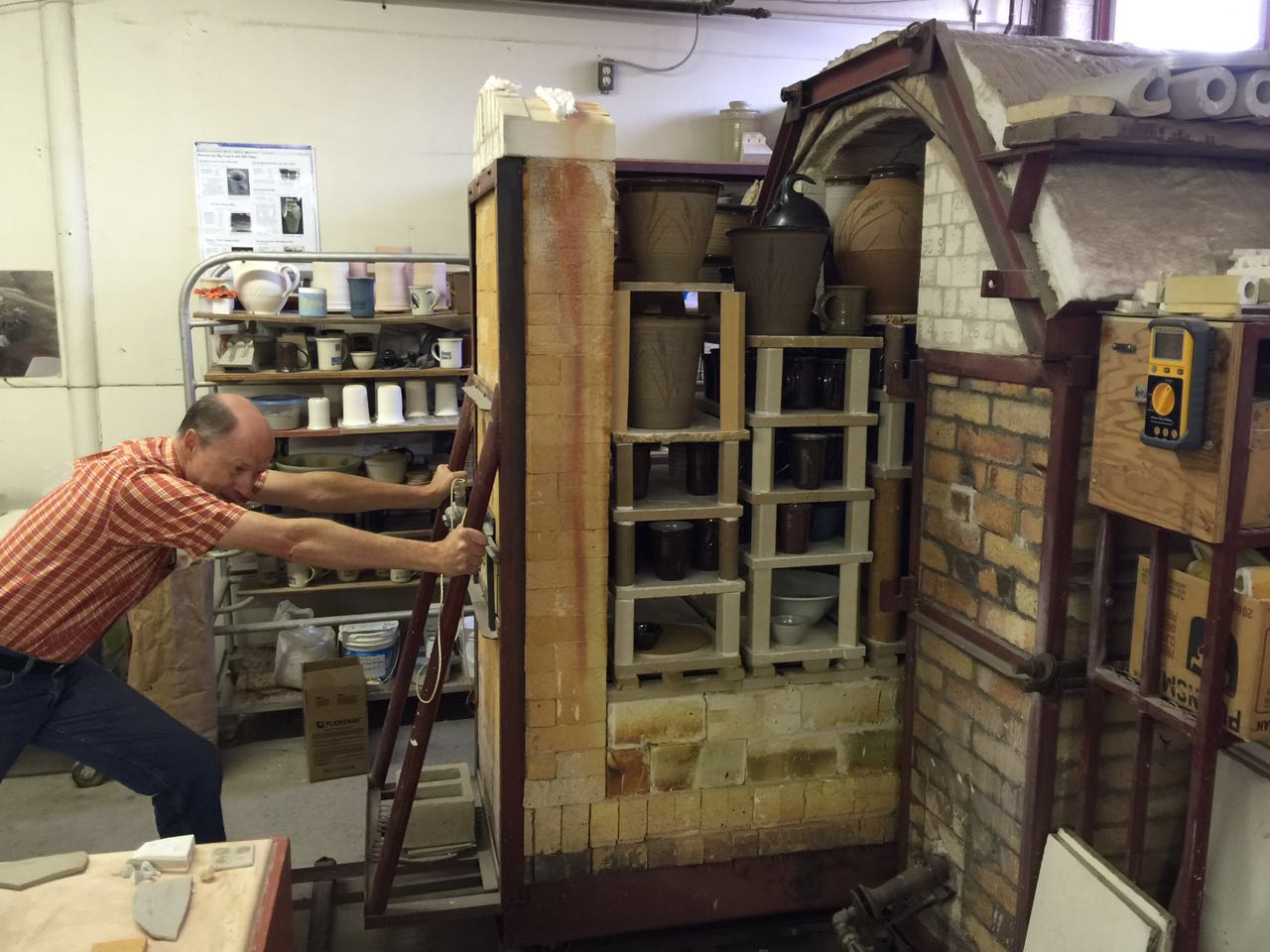 Related Pictures
The recipe mixing area of Tony Hansen
Tony's lab work area of mineral and chemical powders for mixing test glazes and clay bodies. Stoneware and earthenware glazes are made from dozens (even hundreds) of commodity industrial mineral powders.
Links
Glossary
Tony Hansen
Tony Hansen is the author of Digitalfire Insight, Digitalfire Reference Library and Insight-Live.com, he is a long-time potter, ceramic lab-technician and body and glaze developer.
Glossary
Physical Testing
In ceramics, glazes and bodies have a chemistry, a mineralogy and a physical presence. All of these need to be understood to adjust and fix issues.
---
---


https://digitalfire.com, All Rights Reserved
Privacy Policy