No tracking! No ads!
That's why this page loads quickly!
SignUp for Monthly Tech-Tip from Tony Hansen
3D drawing of brick frog template
The "frog" is the indentation in pressed bricks. I drew this design in Fusion 360. For initial testing I was able to oil the 3D printed form (having no infill), compress the clay directly against it and get good extraction. This is version 2, I maximized the amount of draft on the letters (it is a tricky process because of some of the tight angles). This is a very good example of the power that 3D printing puts into the hands of a small business. Thanks to Keeley Haftner for opening my eyes to this possibility.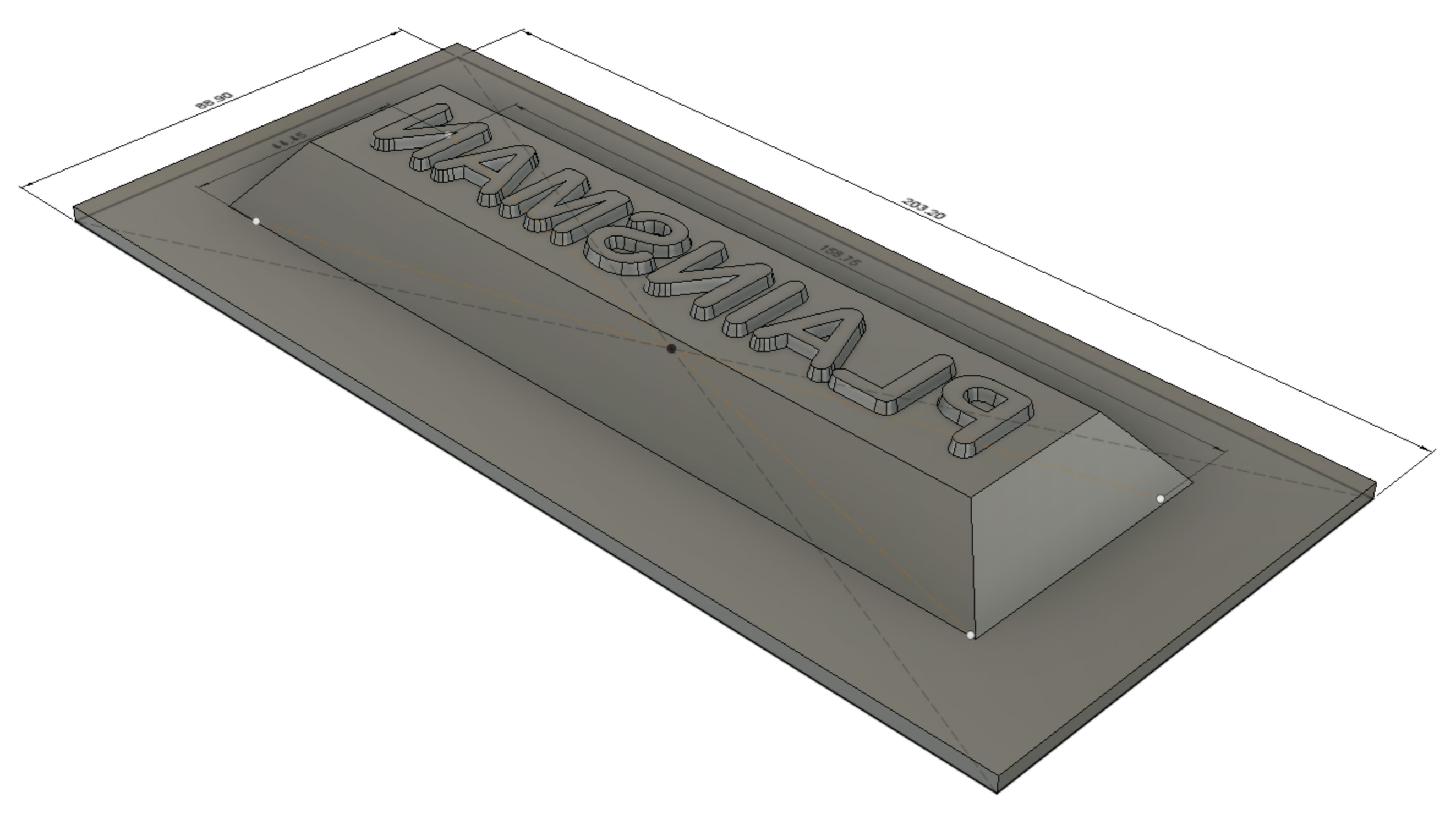 Links