Does copper cause ceramic glazes to leach?
These are four cone 6 glazes of diverse chemistry. They have varying melt fluidities. They are soaked (half way up) in lemon juice over night. None show any evidence of surface changes. All contain 2% copper carbonate. If the copper was increased, especially to the point of going metallic or crystallizing, likely the leaching test would have different results. So, if you use copper sensibly (in moderate amounts), there is a good chance you can make a glaze that resists leaching.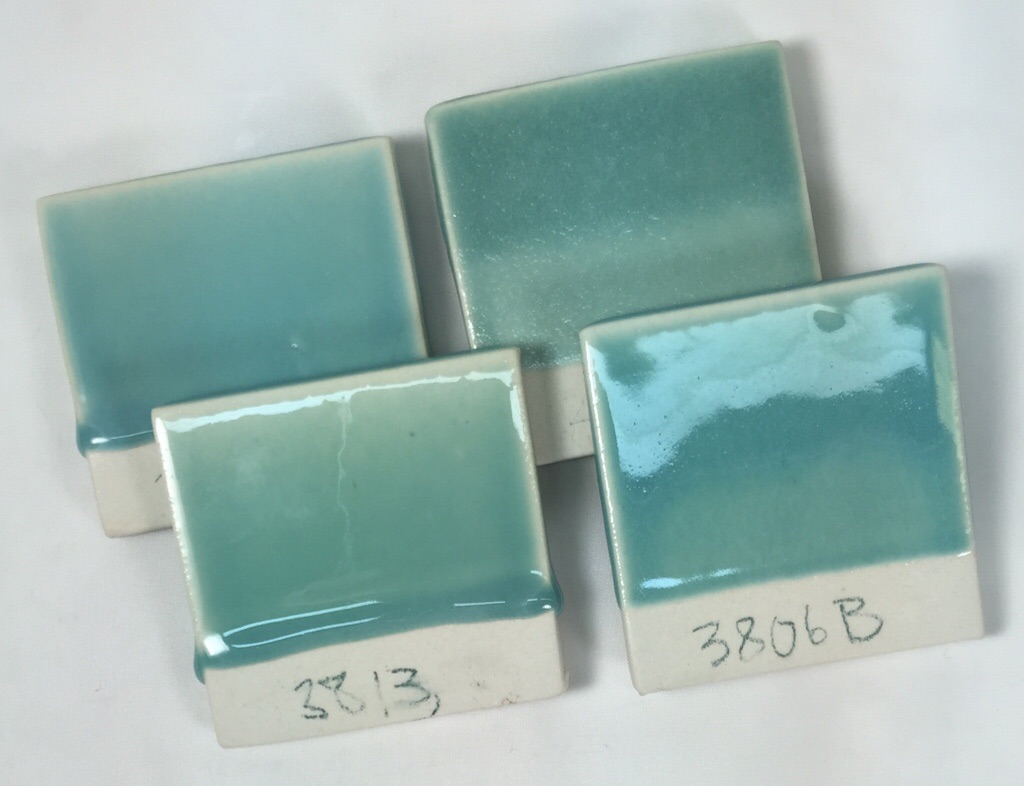 Links
Glossary
Leaching
Ceramic glazes can leach heavy metals into food and drink. This subject is not complex, there are many things anyone can do to deal with this issue
Glossary
Food Safe
There is an increasing awareness of the food safety of glazes among potters. Be skeptical of claims of food safety from potters who cannot explain or demonstrate why.
Oxides
CuO - Cupric Oxide
Sign up at the home page.
---
---


https://digitalfire.com, All Rights Reserved
Privacy Policy