Two great dolomite matte cone 10R recipes on iron stoneware
GR10-J Ravenscrag silky matte (right) and G2571A matte (left) on a dark burning iron speckled stoneware at cone 10R. Surfaces have identical feel (the chemistries are very close). The former fires a little darker color because of the iron contributed by the Ravenscrag Slip.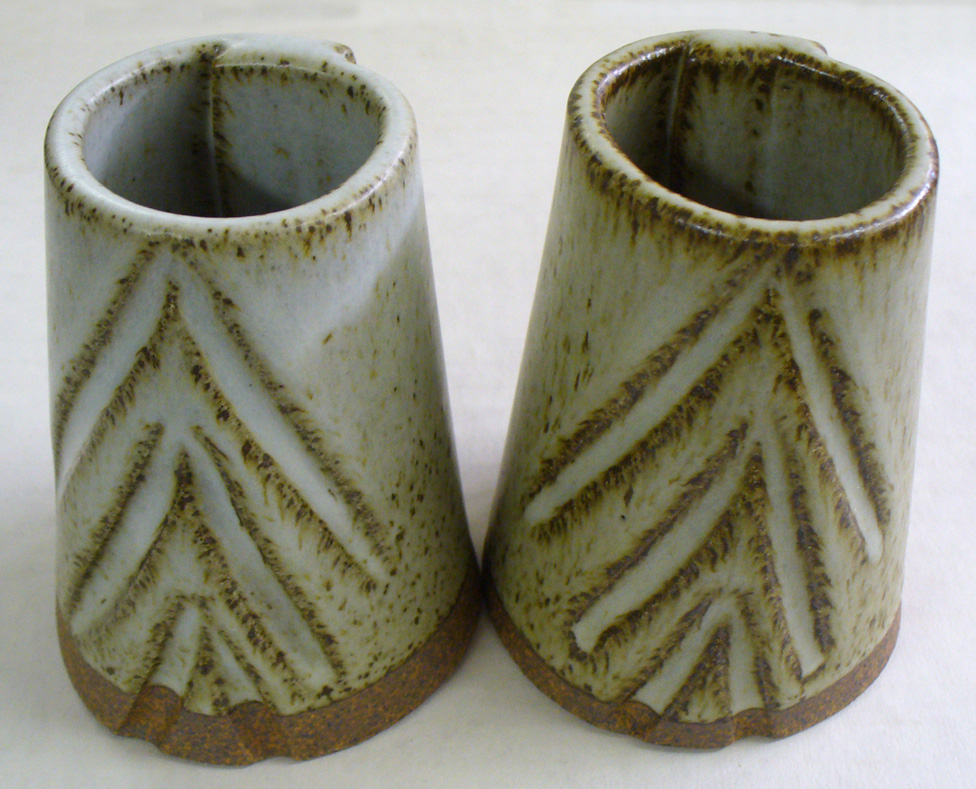 Links
Recipes
G2571A - Cone 10 Silky Dolomite Matte Base Glaze
A cone 10R dolomite matte having a pleasant silky surface, it does not cutlery mark, stain or craze on common bodies
Recipes
GR10-J - Ravenscrag Cone 10R Dolomite Matte
Plainsman Cone 10R Ravenscrag Slip based glaze. It can be found among others at http://ravenscrag.com.
Articles
G1947U/G2571A Cone 10/10R Base Matte/Glossy Glazes
These starting recipes use no frits and work in oxidation/reduction and are inexpensive to make. They can be used as bases for the whole range of typical cone 10 pottery glazes (celadon, tenmoku, oatmeal, white matte, brown crystal).
Glossary
Dolomite Matte
Dolomite matte glazes have the potential to be very silky and pleasant to the touch, while at the same time being hard, durable and non-crazed (if they are formulated correctly).
---


Copyright 2008, 2015, 2017 https://digitalfire.com, All Rights Reserved