Alberta Slip fluxed with frit 3195 vs. FZ-16
Fired at cone 6 using the C6DHSC schedule. On Plainsman M340 and Buffstone. Left: Alberta slip with 20% Ferro frit 3195 (GA6-B). Right: Alberta Slip with 20% Fusion Frit FZ-16 (G3903). This Fusion zinc frit is a super-melter, much better than 3195. A picture cannot do this glaze surface justice! The zinc brings out the red coloration much better. Frit FZ-16 is not readily available, we are hoping companies will eventually stock it. And it produces a more brilliant glassy surface that highlights thickness variations even better. Adding a little extra iron oxide (e.g. 1-2%) would make the effect even richer.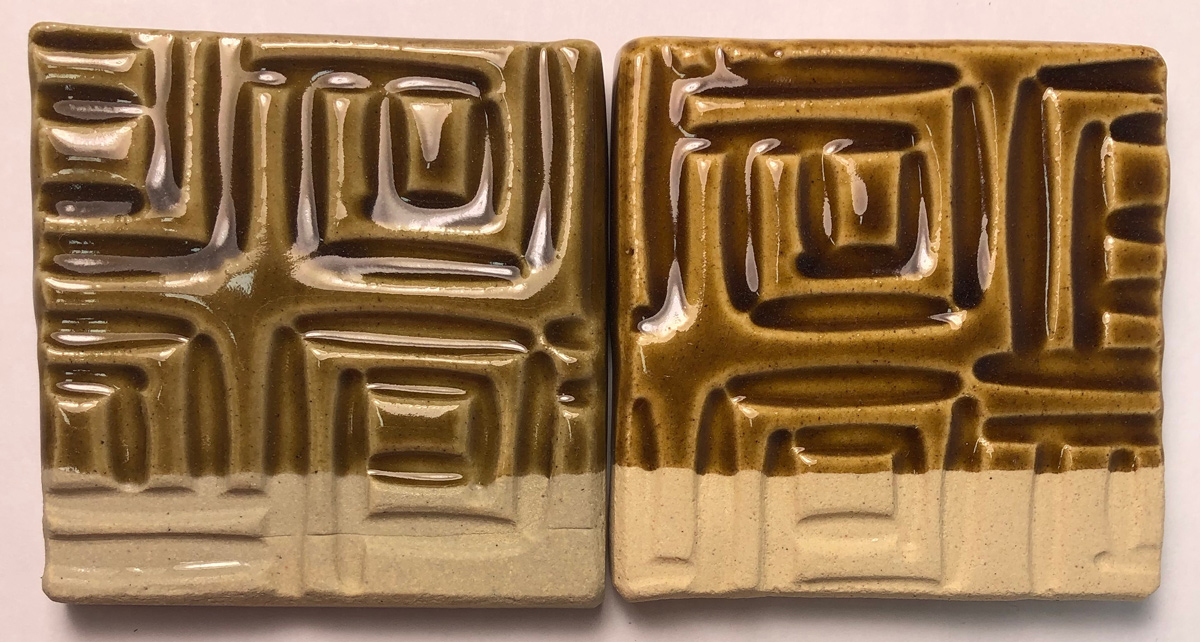 Related Pictures
G3903 vs. GA6-B Alberta Slip base recipe
The G3903 uses Fusion Frit FZ16, the champion melter of all the frits we have used. It produces a surface so brilliant it is hard to believe the frit is not leaded. It is a zinc frit.
Links