Is it any wonder that glazes fire with defects?
Both pieces are the same clay, same glaze. The one on the left went to cone 4. Notice how full of holes and bubbles the glaze is. The one on the right went to cone 6 using the C6DHSC firing schedule. It is perfectly smooth and glassy.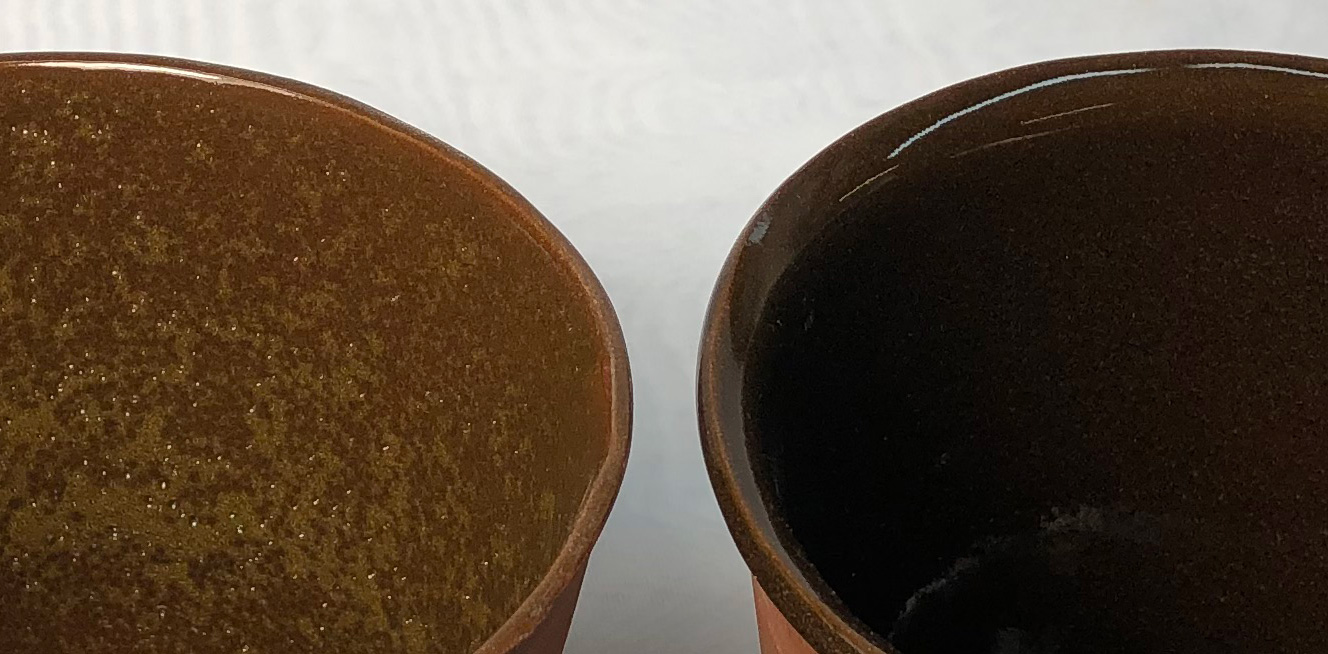 Links
Glossary
LOI
Loss on Ignition is a number that appears on the data sheets of ceramic materials. It refers to the amount of weight the material loses as it decomposes to release water vapor and various gases during firing.
Glossary
Melt Fluidity
Ceramic glazes melt and flow according to their chemistry and mineralogy. Observing and measuring the nature and amount of flow is important in understanding them.
Glossary
Drop-and-Soak Firing
A kiln firing schedule where temperature is eased to the top, then dropped quickly and held at a temperature 100-200F lower.
---
---


https://digitalfire.com, All Rights Reserved
Privacy Policy