Ravenscrag Cone 6 Floating Blue on porcelain and a red stoneware
The insides are GA6-A Alberta Slip cone 6 base. Outsides are Ravenscrag Floating Blue GR6-M. The firing was soaked at cone 6, dropped 100F, soaked again for half and hour then cooled at 108F/hr until 1400F. The speckles on the porcelain blue glaze are due to agglomerated cobalt oxide (done by mixing cobalt with a little bentonite, drying and pulverizing it into approx 20 mesh size and then adding that to the glaze slurry).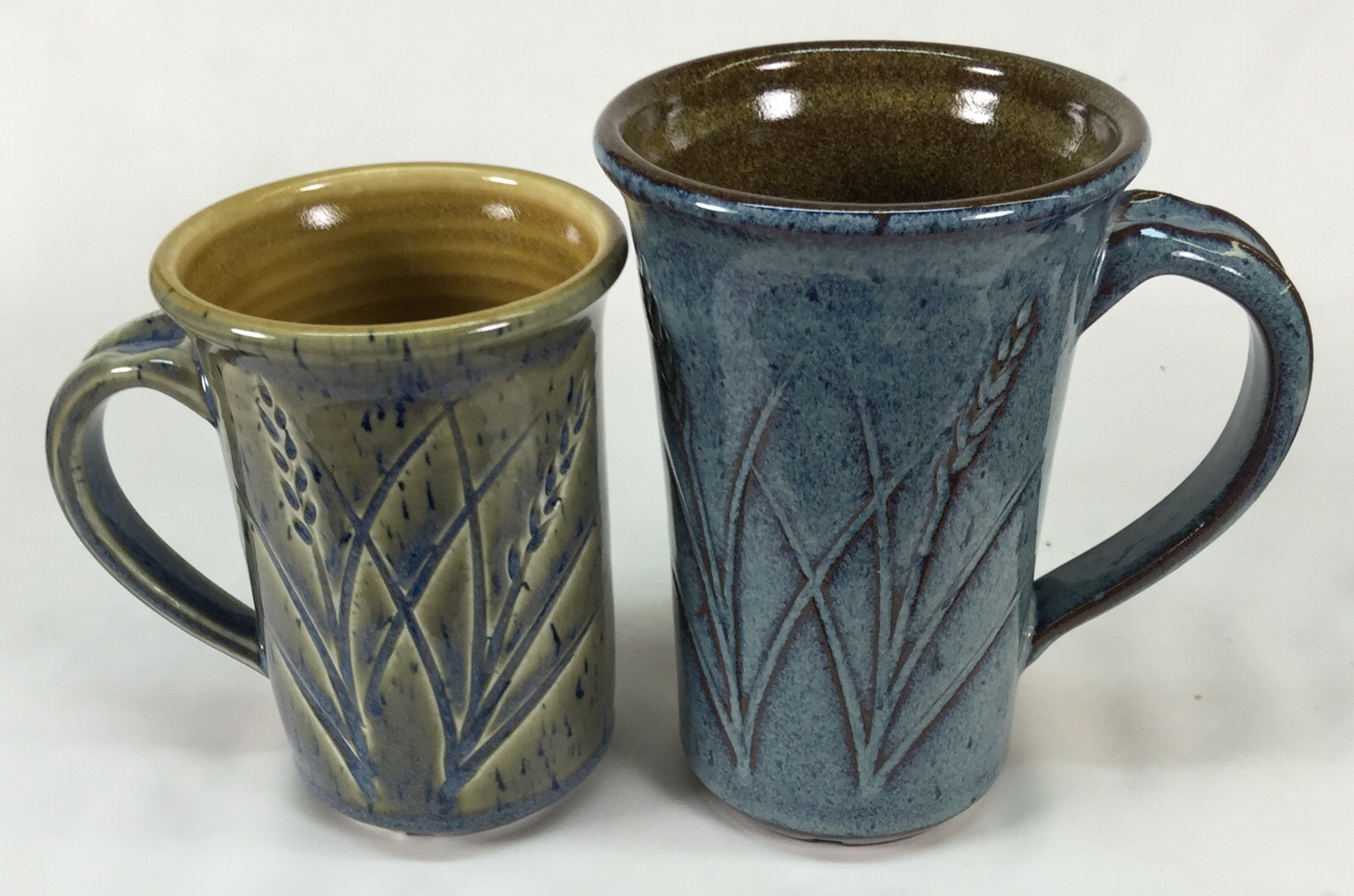 Related Pictures
Three rutile blue glazes at cone 6
Tap picture for full size and resolution
These are GA6-C Alberta Slip floating blue (left), AMACO Potter's Choice PC-20 Blue Rutile (center), GR6-M Ravenscrag floating blue (right). The clay is M390. The firing is cone 6, the schedule is C6DHSC (drop-and-hold, slow cool). All of these recipes are descendants and improvements of the 50-year-old original G2826R floating blue. The inside glaze on these mugs is GA6-B. The two on the left develop the blue color because of the slow cool, the one on the right works on fast-cool because it contains cobalt (although it will fire somewhat more mottled). Remember, these work best on dark-burning bodies.
Links