Why you need to make your own glazes, have a test kiln
Are you a potter that depends on glazes made by others? Do you have your ware fired in someone else's kiln? Cannot mix clay body tests? Then the evolution of the quality and aesthetics of your work is being stunted. This mug is a good example of why. This is G3933, made by adding iron, rutile and tin to a 75:25 blend of our base matte and glossy glazes. It is crawling at a few sharp angles of the incised decoration, which means it needs a little CMC gum. I need to switch to an 80:20 blend for more matteness. Third, our red-burning body gives better color at cone 5, I need to test this glaze in the C5DHSC slow cool firing schedule. Finally, I would like the glaze a little darker so I will test increases in the rutile and iron. All of these changes are on my radar because I have my own test kiln and an account at insight-live.com to document them.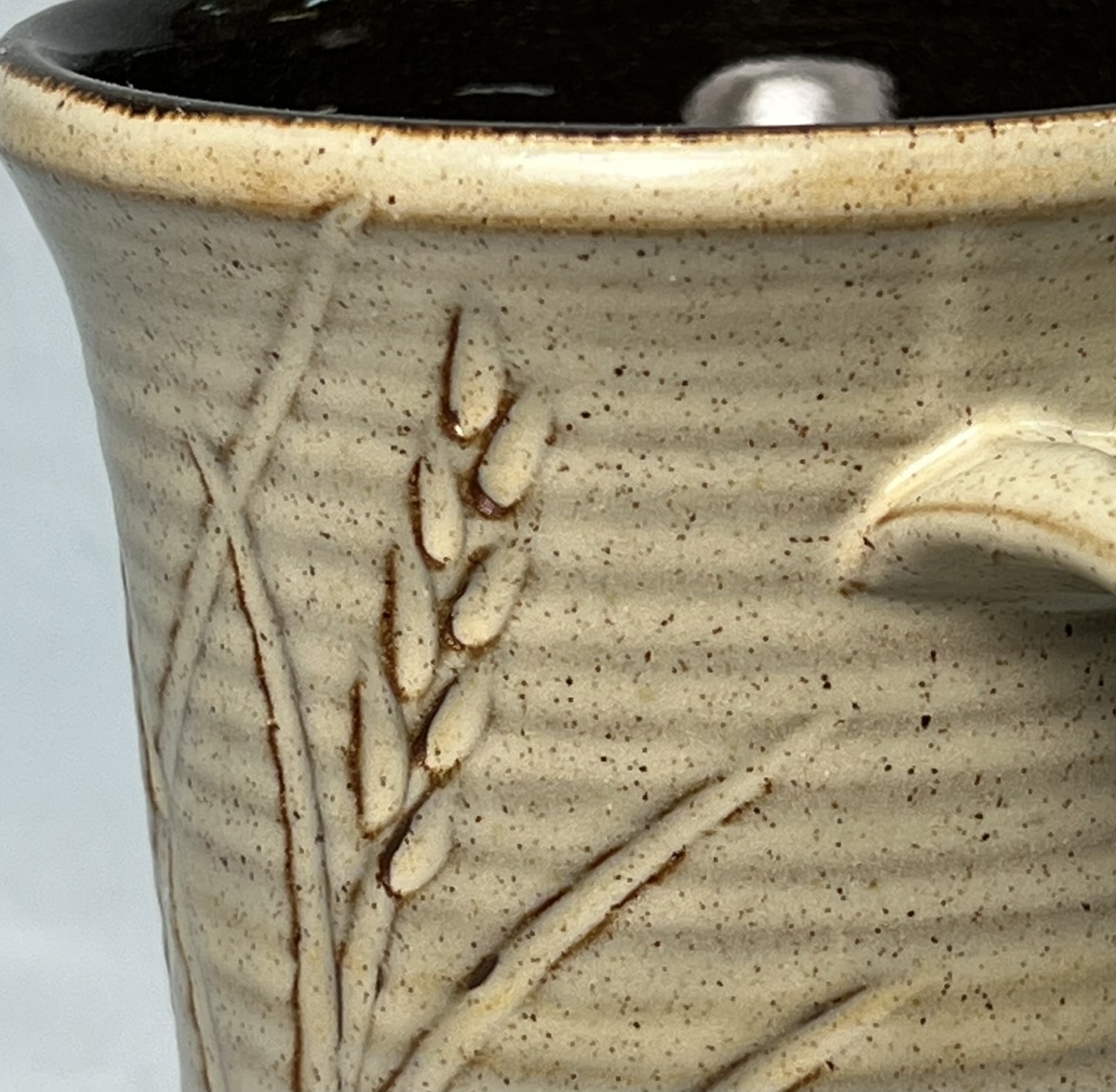 Related Pictures
Testing your own native clays is easier than you think
Tap picture for full size and resolution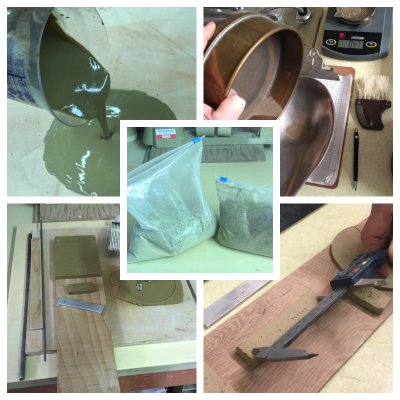 Some simple equipment is all you need. You can do practical tests to characterize a local clay in your own studio or workshop (e.g. our SHAB test, DFAC test, SIEV test, LDW test). You need a gram scale (preferably accurate to 0.01g) and a set of callipers (check Amazon.com). Some metal sieves (search "Tyler Sieves" on Ebay). A stamp to mark samples with code and specimen numbers. A plaster table or slab. A propeller mixer. And, of course, a test kiln. And you need a place to put all the measurement data collected and learn from it (e.g. an account at insight-live.com).
A small 220V electric test kiln
Tap picture for full size and resolution
Very well endowed with elements. From the back view you can see how simple the wiring is on a kiln like this.
The recipe mixing area in the Plainsman Clays lab
Tap picture for full size and resolution
This is my lab work area of mineral, frit, chemical, stain and metal oxide powders for mixing test glazes and clay bodies. Not shown is my propeller mixer, perhaps the most important piece of equipment we have. And my plaster table for dewatering clay body slurries. Building up something like this, over time, is practical for any serious potter, most of these powders are inexpensive. Within minutes I can plan and enter a recipe into my Insight-live.com account, give it a code number, print it and weight it out.
Got a Question?
Buy me a coffee and we can talk
---

https://digitalfire.com
, All Rights Reserved
Privacy Policy