What often happens when already vitrified ware is refired?
Bloating. These teapots have been refired to cone 6. This is just a standard porcelain body (feldspar, kaolin, silica, ball clay) that vitrifies fully at about cone 7. The second firing is obviously vitrifying to an equivalent of more than that.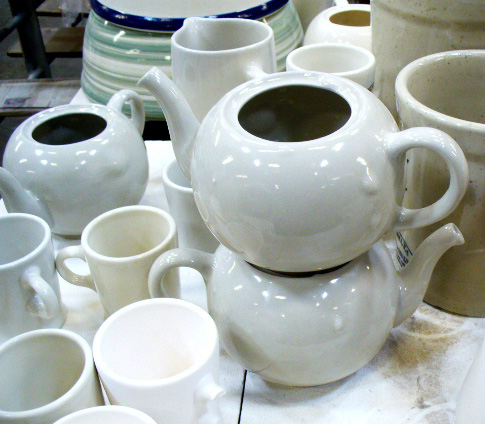 Links
Troubles
Body Bloating
Bloating in clay bodies occurs when the firing goes high enough to seal the surface and prevent the passage of gases releasing inside.
Glossary
Refiring Ceramics

Glossary
Vitrification
The term vitrified refers to the fired state of a piece of porcelain or stoneware. Vitrified ware has been fired high enough to make it very strong, hard and dense.
---
---


https://digitalfire.com, All Rights Reserved
Privacy Policy