Slaking. What is that?
A slaking clay bar (of a typical pottery clay). On the left the clay bar has been in the water for around 10 seconds. On the right, after a couple minutes, the rate of slaking has increased dramatically, the corners are disintegrating. Watching this process can be addictive! In about 20 minutes this bar will disappear into a pile on the bottom. Slaking happens most quickly when the sample is completely dry. High plasticity clays take longer (like this one). Slaking can be used to prepare clays for use: Dry the lumps, break them down using a hammer, put them in water, wait (less than 30 minutes for typical pottery plasticity), propeller mix, screen out impurities, then dewater to plastic state.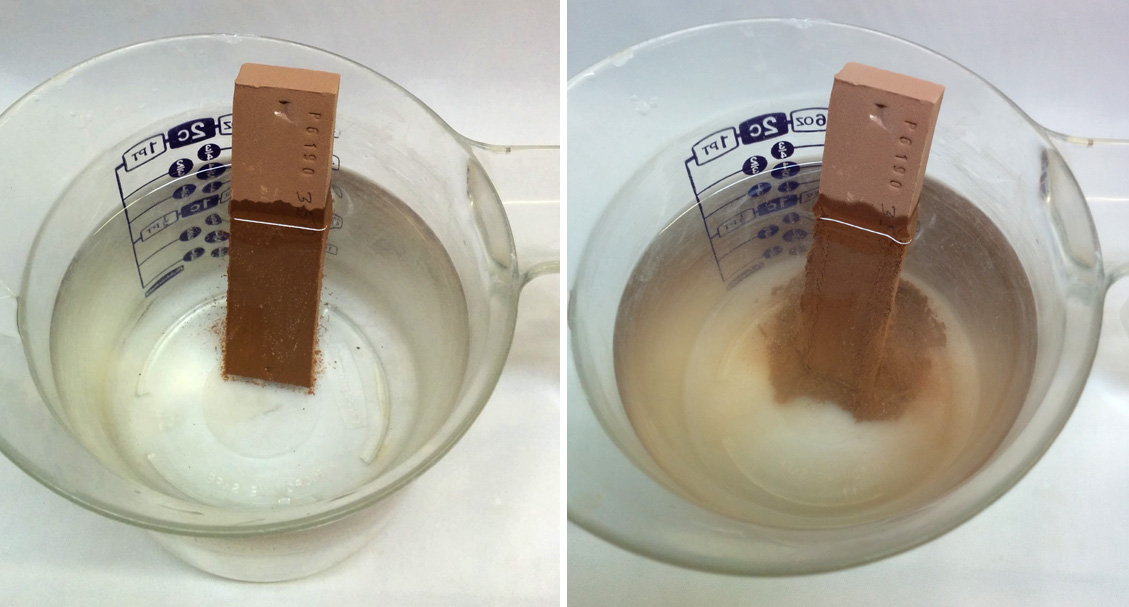 Links
Glossary
Slaking
This term is using in ceramics to describe how a dry clay disintegrates when it is immersed in or exposed to water. Different clays have different slaking rates.
---
---


https://digitalfire.com, All Rights Reserved
Privacy Policy