A three pan sample-splitter
Powdered or small-lumped clay is poured into the top and split, half going into each pan below. The cycle is repeated until the desired sample size is achieved. The objective is a representative sample. This is especially important in particle size distribution testing but also for any other kind of testing to evaluate the suitability or consistency of a batch or sample.
Related Pictures
Preparing a representative sample of material
Tap picture for full size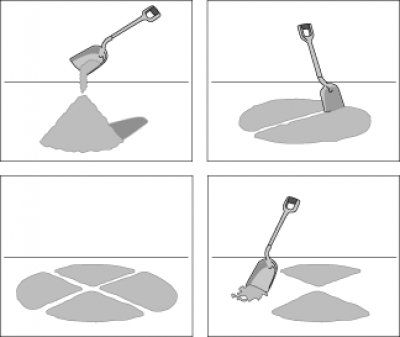 Repeat a process of quartering the material and removing opposite quarters until the amount needed for testing is yielded.
Links