Low fire red cones inhabit their own volatile world
Notice that from cone 06 to 04, the temperature difference between cones is far greater than at any other range. But this situation changes approaching cone 3, where the difference from one cone to the next drops and accelerates (thus the curved line). Firing a kiln accurate to cone 2, by cones, is difficult since the cone 1 and 3 guide and guard cones fall in a similar fashion. From cone 4 and up cones prove to be a much more stable indication of temperature and heat-work. Not surprisingly, it makes more sense to trust a pyrometer in the cone 02-3 range. Low fire terra cotta bodies vitrify in a similar manner.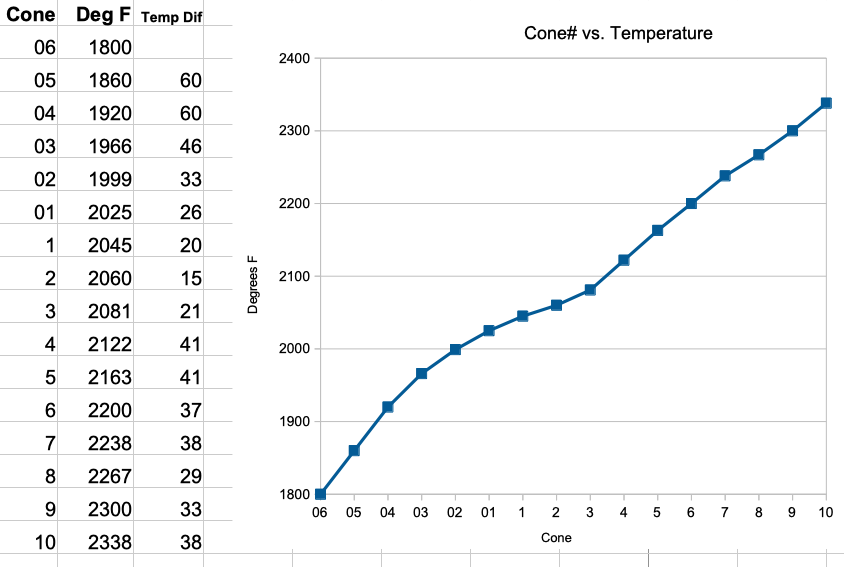 Links
Glossary
Cone 1

Glossary
Cone
Devices that melt and bend in a ceramic kiln at specific temperatures when subjected to specific up ramps. Today, cones are used to calibrate controllers.
---
---


https://digitalfire.com, All Rights Reserved
Privacy Policy