Cross section is an important factor in avoiding cracks
The cross section of a bowl. For the best success in drying and firing, it is advantageous to have as even of a thickness as possible. But it is also important not to have sharp concave angles. It would have been possible to make the section outside the foot ring thinner by creating a more abrupt concave contour, but that contour, if too sharp, could offer a point of weakness where a crack could start.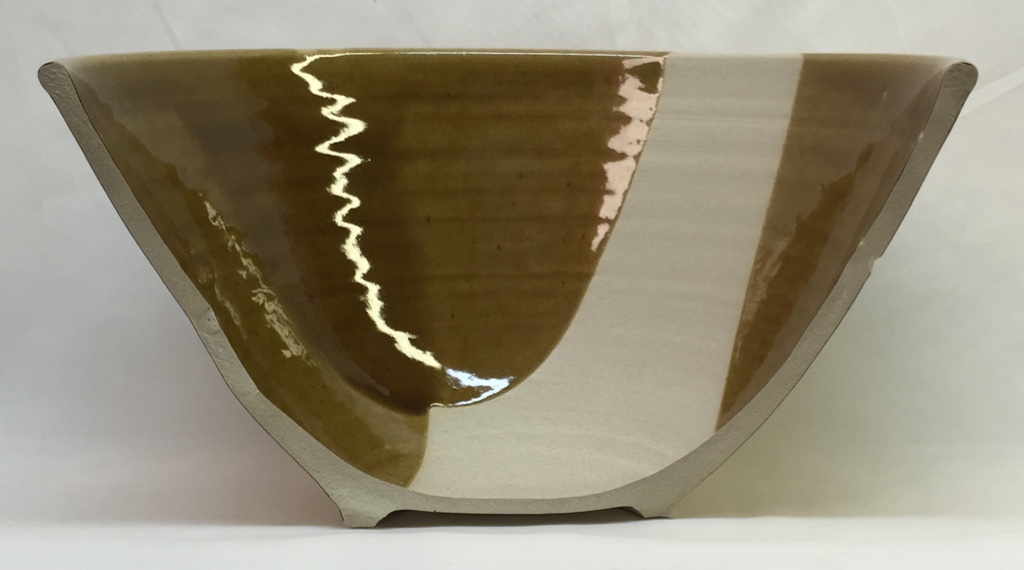 Links
Articles
Drying Ceramics Without Cracks
Anything ceramic ware can be dried if it is done slowly and evenly enough. To dry faster optimize the body recipe, ware cross section, drying process and develop a good test to rate drying performance.
Troubles
Body Cracking and Dunting During Firing
Ceramic industry can fire much faster and deal with much heavier objects than potters can, how do they do it. The answer is they pay more attention to the basics, it is all common sense and good equipment.
Troubles
Clay Cracking During Drying
The best way to avoid drying cracks when making ceramics or pottery is to avoid doing the things that cause it. Do not just blame the clay, anything can technically be dried.
---
---


https://digitalfire.com, All Rights Reserved
Privacy Policy