M390 Horse
M390 horse under construction by Katie Stone at Medalta in 2014.
Related Pictures
Plainsman M390 plus 12.5% Christie STKO 22S grog
Tap picture for full size and resolution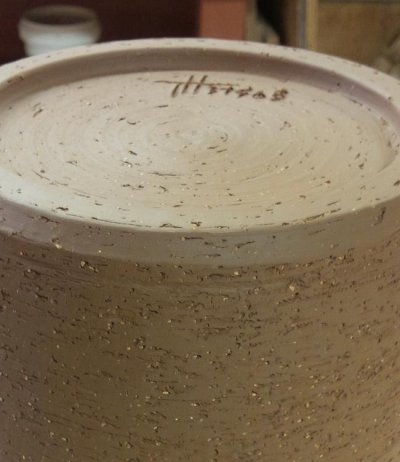 This is the surface after trimming. M390 is normally smooth. It is plastic enough to be able to tolerate this grog without apparent loss in workability (still throwing well). And it does not feel overly abrasive on the wheel (unless your hand goes down onto the wheelhead). How is that possible? Although the particles of grog are large, they are not touching each other and readily press down into the clay.
Got a Question?
Buy me a coffee and we can talk
---

https://digitalfire.com
, All Rights Reserved
Privacy Policy