Thermal shock failure in raw ball clay much worse than the 100 mesh material
The cup on the left is raw, unground, ball clay (Plainsman A2 fired to cone 10 reduction). It cracked under a flame in only 4 seconds. The 200 mesh version on the right lasted 14 seconds (it is broken because I dropped it). It would appear that the larger quartz particles in the material on the left are imparting much less resistance to thermal shock failure.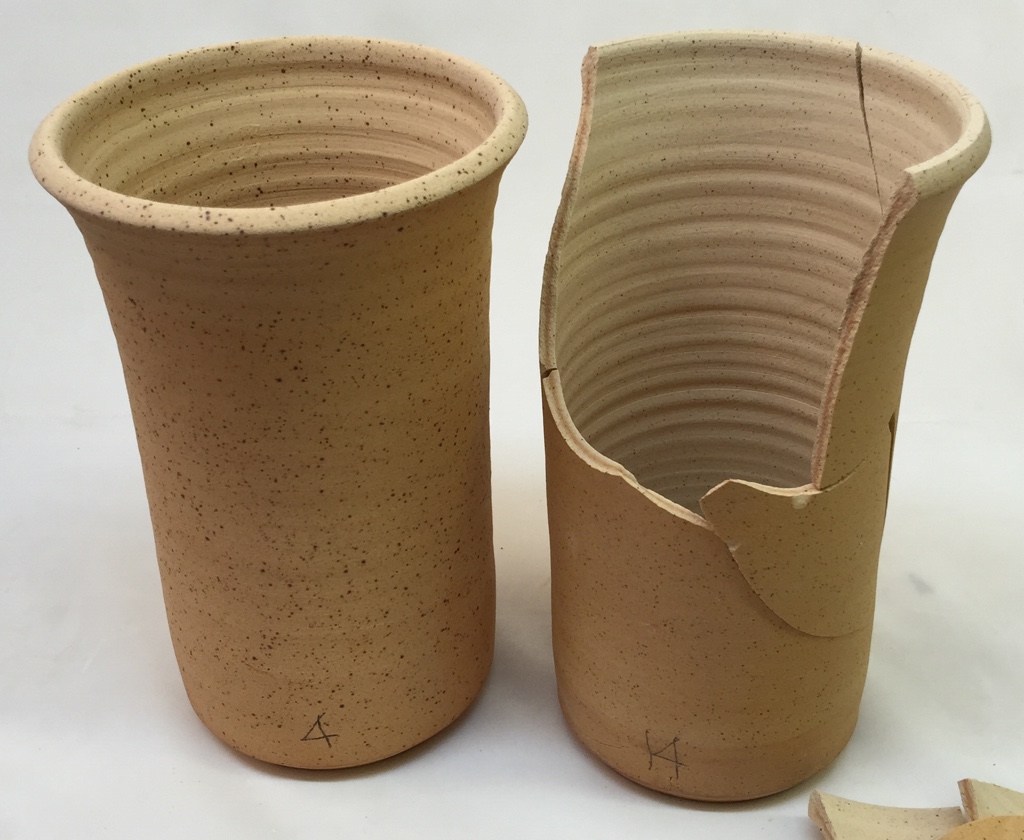 Links
Glossary
Thermal shock
When sudden changes in temperature cause dimensional changes ceramics often fail because of their brittle nature. Yet some ceramics are highly resistant.
Glossary
Quartz Inversion
In ceramics, this refers to the sudden volume change in crystalline quartz particles experience as they pass up and down through 573C. Fired cracks are often related to this.
---
---


https://digitalfire.com, All Rights Reserved
Privacy Policy