Why does this glaze variegate like this?
This is a cone 10R copper red. First, it is thick. "Thick" brings it own issues (like running, blisters, crazing). But look what is under the surface. Bubbles. They are coming out of that body (it is not vitreous, still maturing and generating them in the process). The bubbles are bringing patches of the yellow glass below into the red above. Normally bubbles are a problem, but in this decorative glaze, as long as everything goes well, they are a friend.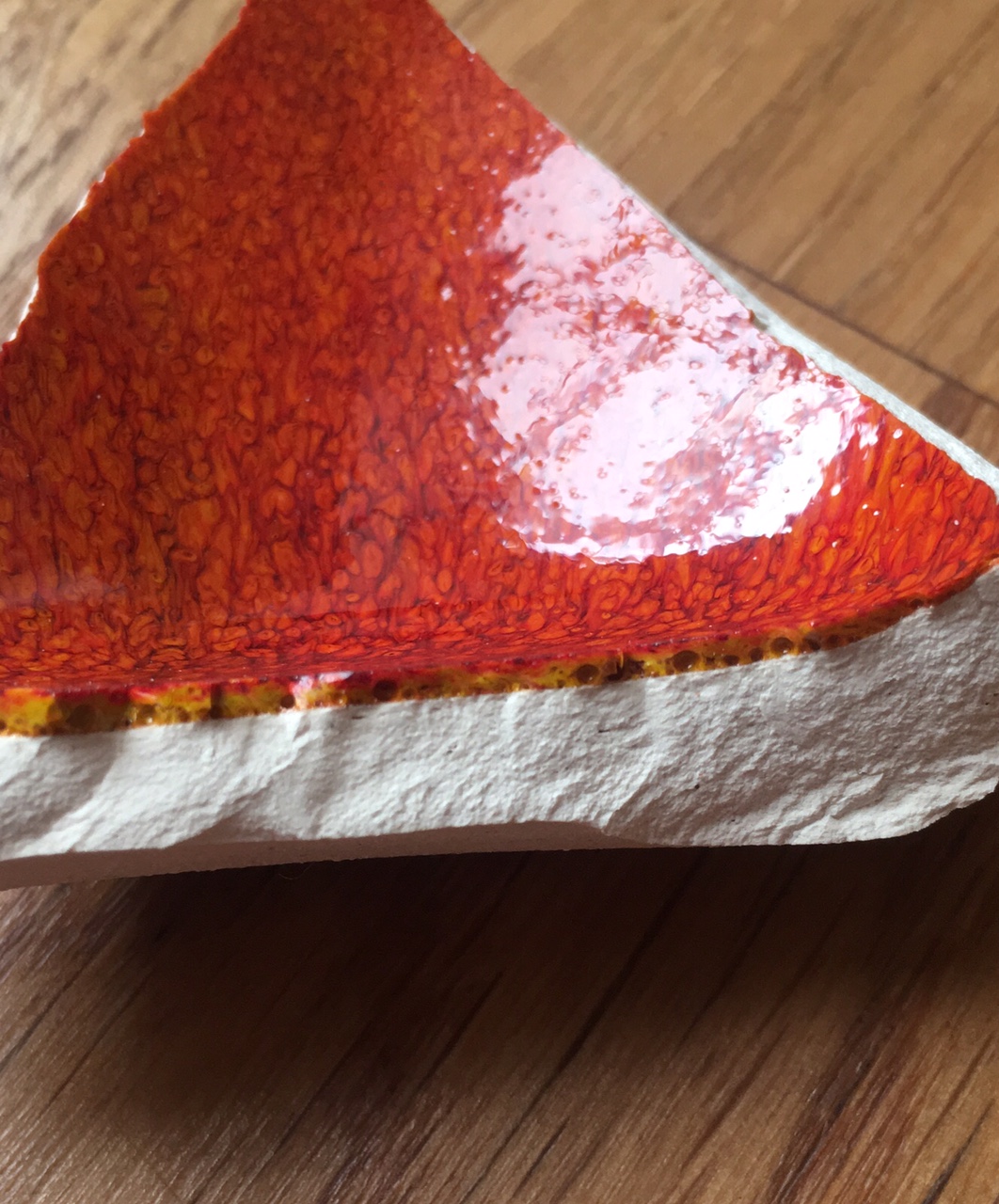 Links
Glossary
Reactive Glazes
In ceramics, reactive glazes have variegated surfaces that are a product of more melt fluidity and the presence of opacifiers, crystallizers and phase changers.
Glossary
Glaze Bubbles
Suspended micro-bubbles in ceramic glazes affect their transparency and depth. Sometimes they add to to aesthetics. Often not. What causes them and what to do to remove them.
Glossary
Variegation
Ceramic glaze variegation refers to its visual character. This is an overview of the various mechanisms to make glazes dance with color, crystals, highlights, speckles, rivulets, etc.
---
---


https://digitalfire.com, All Rights Reserved
Privacy Policy