No tracking! No ads!
That's why this page loads quickly!
SignUp for Monthly Tech-Tip from Tony Hansen
The same raw material, same temperature, different batches!
Test bars of three different batches of PV Clay (a plastic feldspar) fired at cone 8 (porosity is shown). This is how much a manufactured material can vary, obviously body blenders need to be watching the properties of the materials they receive. This raw material is employed in many clay bodies in North America as a plastic flux. The chemistry and physical properties of this material can be duplicated with a blend of kaolin, feldspar and silica.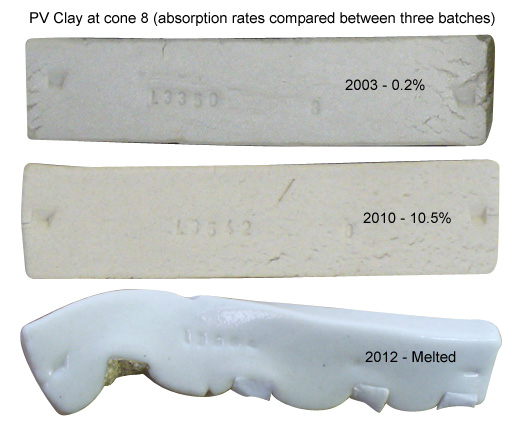 Links