Example of variegation by thickness-induced boron blue
This is G2826A3, a transparent amber glaze at cone 6 on white (Plainsman M370), black (Plainsman 3B + 6% Mason 6666 black stain) and red (Plainsman M390) stoneware bodies. When the glaze is thinly applied it is transparent. But at a tipping-point-thickness it generates boron-blue that transforms it into a milky white.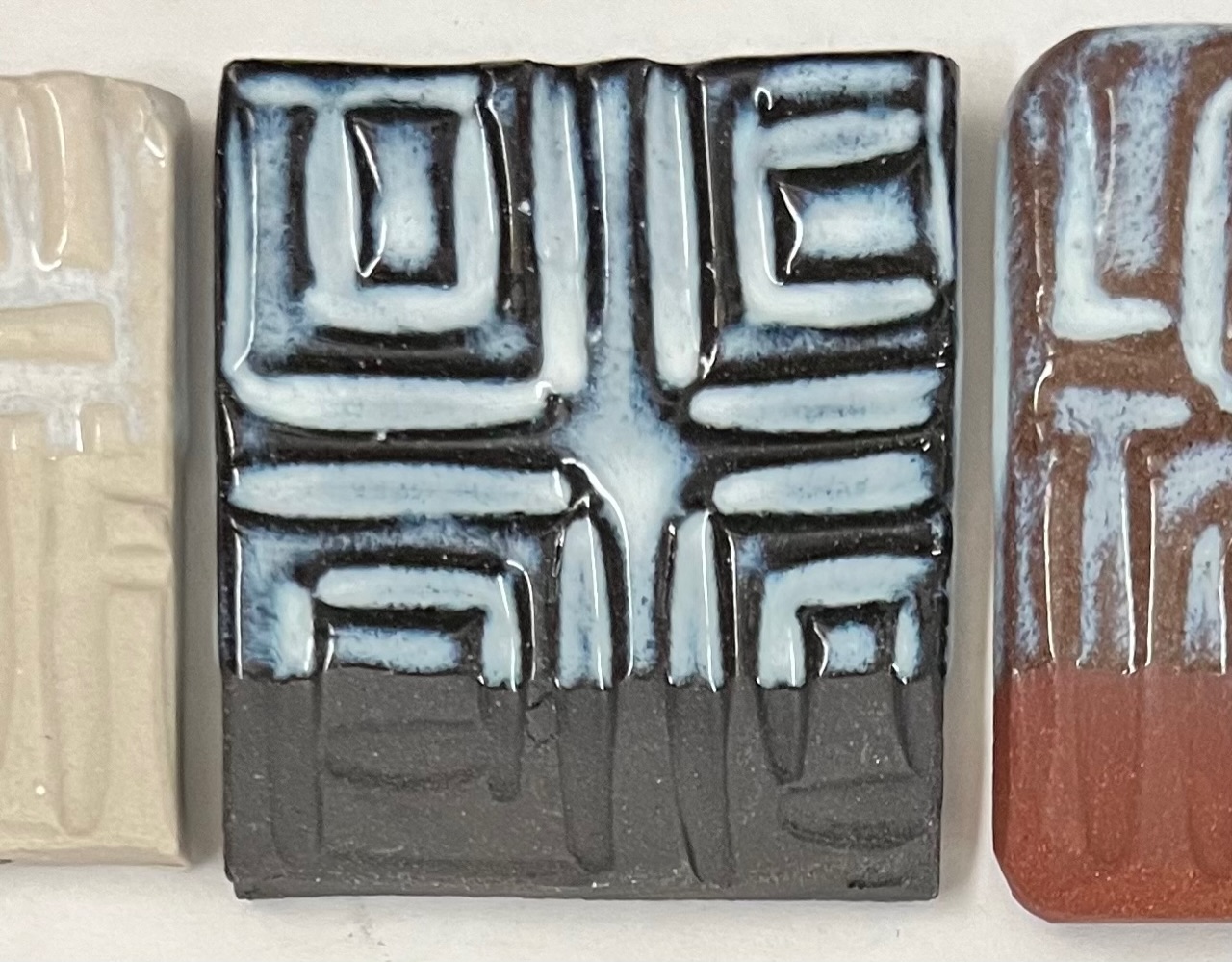 Related Pictures
A pottery glaze so melt-fluid it can eat through a firebrick. The fix struck boron-blue gold!
Tap picture for full size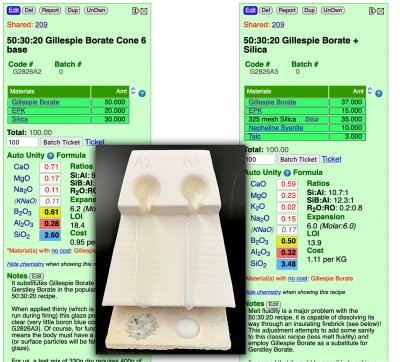 The melt fluidity tester was fired at cone 6. The glaze on the left is G2826A2, a 50:30:20 Gerstley Borate glaze historically used for reactive glazes. The one on the right is G2926A3, an adjusted version that cuts the B2O3 level and adds lots of SiO2. The result is much more sane, although still very melt-fluid glaze. This is also a lesson in the chemistry that produces boron-blue, the one on the left does not and the one on the right does. This is the most decorative boron-blue we have ever seen, especially on dark bodies. Why? High B2O3 is not the key, it is lower. CaO is lower but it was higher in the original 50:30:20 recipe and that had plenty of boron blue. The SiO2 appears to be the enabler, it is much higher. And we are using 325 mesh silica, so it dissolves in the melt better.
Links