Pugmills used in hobby and industry are very different
Example request-for-bid for an alumina extrusion pugmill, much more demanding, technical and specialized than a pottery pugmill (like that shown here). Alumina and cordierite extruders much work at very high pressures and shear much more.
-Purpose: De-air and extrude pure alumina (having 15-20% water and 2-4% methyl cellulose or HPMC binder).
-Type: Twin-screw feed (counter-rotating) horizontal.
-Capacity: 35-50Kg per hour.
-Barrel dia: 80mm.
-Screw RPM: 1-36 (adjustable).
-Extrusion pressure: 150-200 bar.
-Vacuum capability: 50 mbar.
-Cooling System for screw and barrel: Water cooling to maintain 10°C – 30°C during extrusion.
-Sensor system: Display of operational parameters like pressure, speed, torque, temperature etc.
-Cleaning of screw and barrel: Self-cleaning function/design.
-Coating thickness on auger and barrel: Alumina coated with 1500–2000 um thickness having excellent adhesion and wear resistance.
-Design: Specifically designed/configured, with conveyor, to extrude profiles like rod, tube, column etc. up to dia. of 70 mm.
-Spares: Two extra complete compatible augers.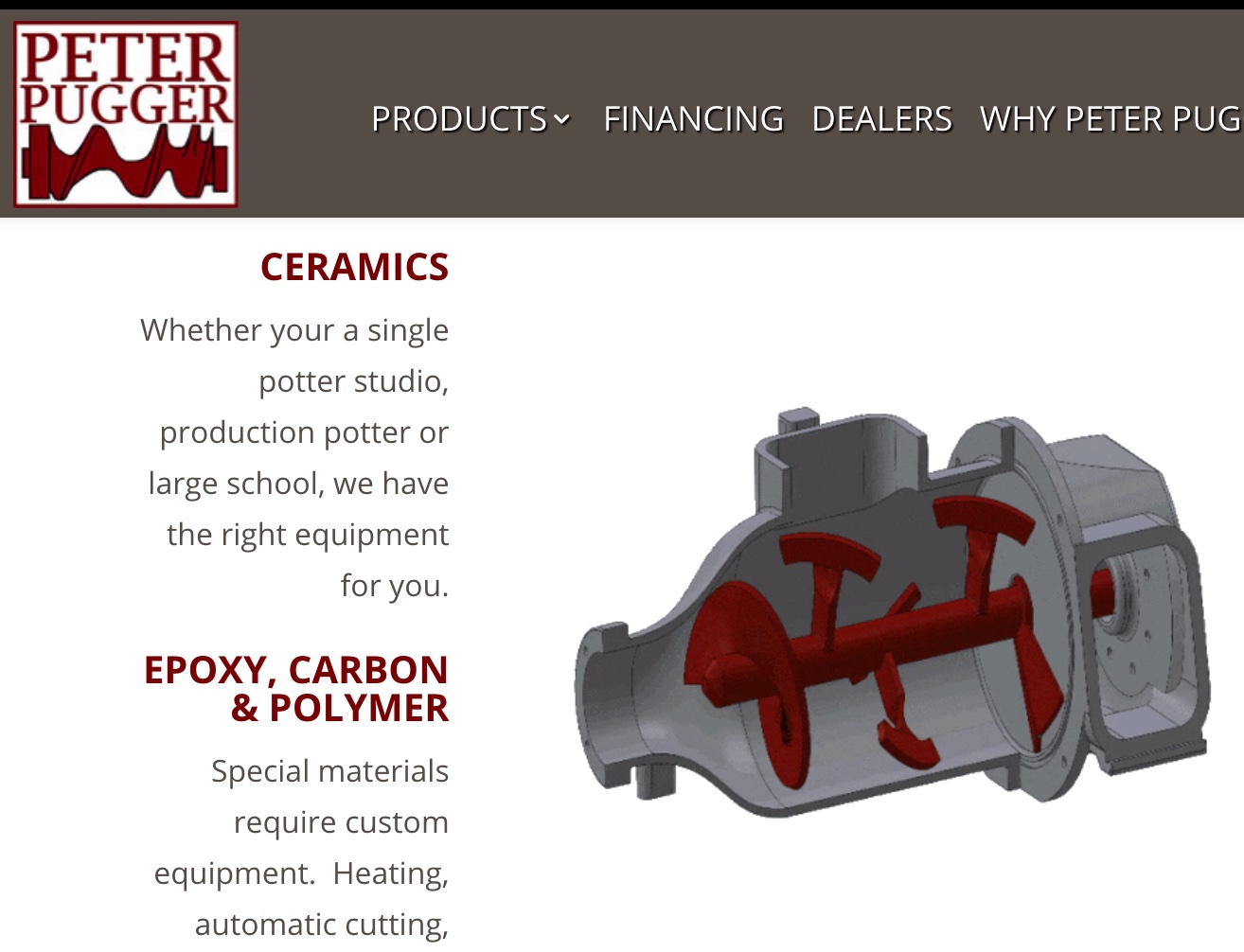 ---
---

https://digitalfire.com
, All Rights Reserved
Privacy Policy