Laminations: Will a pugmill solve the problem?
This company was plagued with drying cracks in their solid porcelain pieces. After some time they discovered that the deaired plastic material received from their suppliers had laminations (revealed in a cross section cut of the slug). Since they were not wedging, but simply inserting the clay into their hand extruders and presses, these laminations produced built-in weaknesses, the stresses of drying later exploited these. The obvious fix seemed to be to buy a vacuum pugmill to remix the clay. But that did not work. Why? Commercial pugmills commonly have multiple shafts, hundreds of blades, large powerful motors, separate mixing and vacuum chambers, shredders, high-compression heads, etc. Small studio pugmills have none of these features. They are still great for recycling and mixing clay that will later be wedged. But for the machine-forming purposes of this company, this pugmill actually made the laminations worse!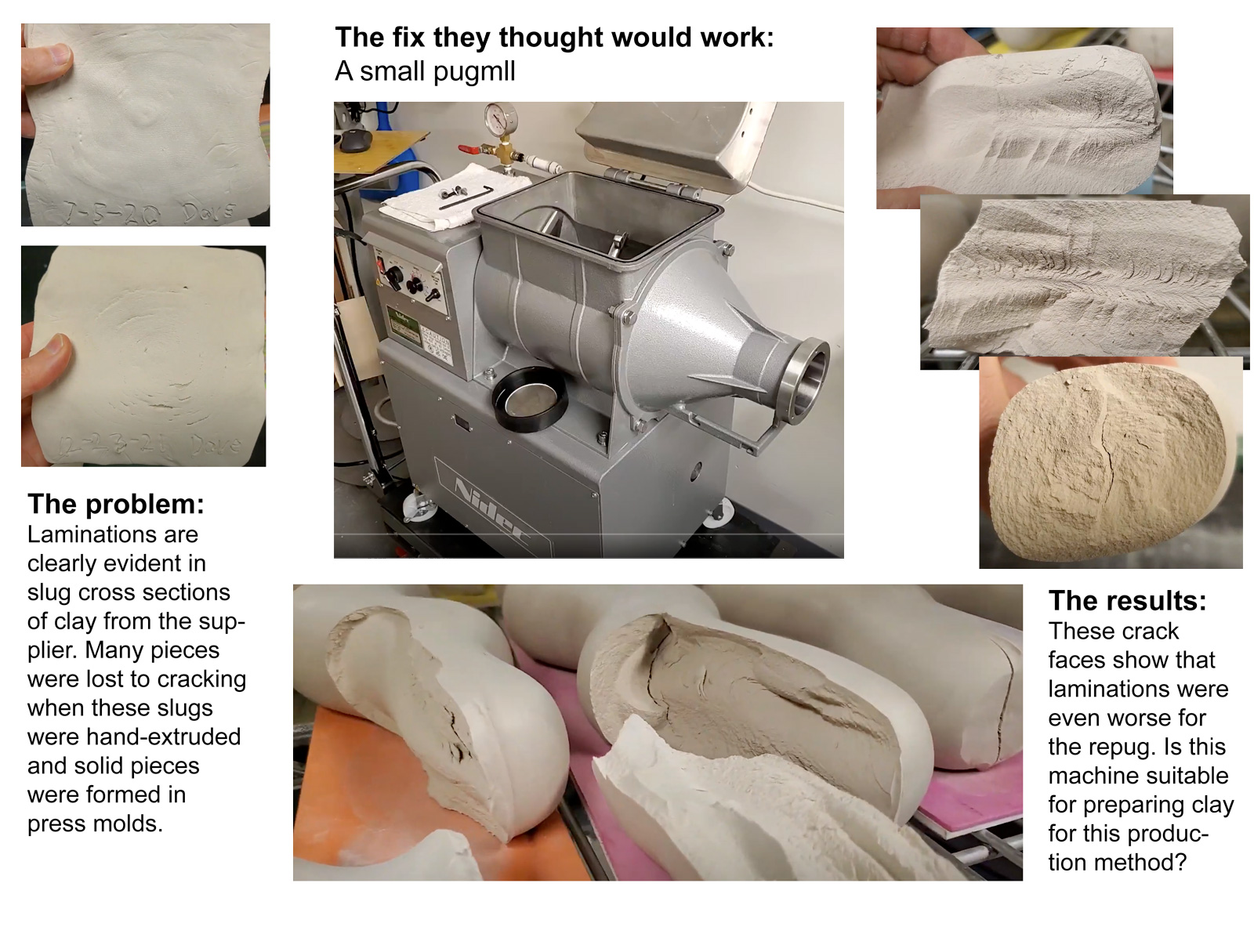 Links
Glossary
De-Airing Pugmill
The practice of removing air from clay as it is pugged. Deaired clay has better forming properties and produces a smoother fired surface.
Glossary
Laminations
Laminations because of improper pugging of a clay body will cause separations and drying cracks in the ware.
---
---


https://digitalfire.com, All Rights Reserved
Privacy Policy