White spots and blisters in a high zircon glaze at cone 6
This is also a common problem at low fire on earthenware clay (but can also appear on a buff stonewares). Those white spots you see on the beetle also cover the entire glaze surface (although not visible). They are sites of gas escaping (from particles decomposing in the body). The spots likely percolate during soaking at top temperate. Some of them, notably on the almost vertical inner walls of this bowl, having not smoothed over during cool down.

What can you do? Use the highest possible bisque temperature, even cone 02 (make the glaze thixotropic so it will hang on to the denser body, see the link below about this). Adjust the glaze chemistry to melt later after gassing has finished (more zinc, less boron). Apply a thinner glaze layer (more thixotropy and lower specific gravity will enable a more even coverage with less thickness). Instead of soaking at temperature, drop 100 degrees and soak there instead (gassing is much less and the increasing viscosity of the melt overcomes the surface tension). Use a body not having any large particles that decompose (and gas) on firing. Use cones to verify the temperature your electronic controller reports.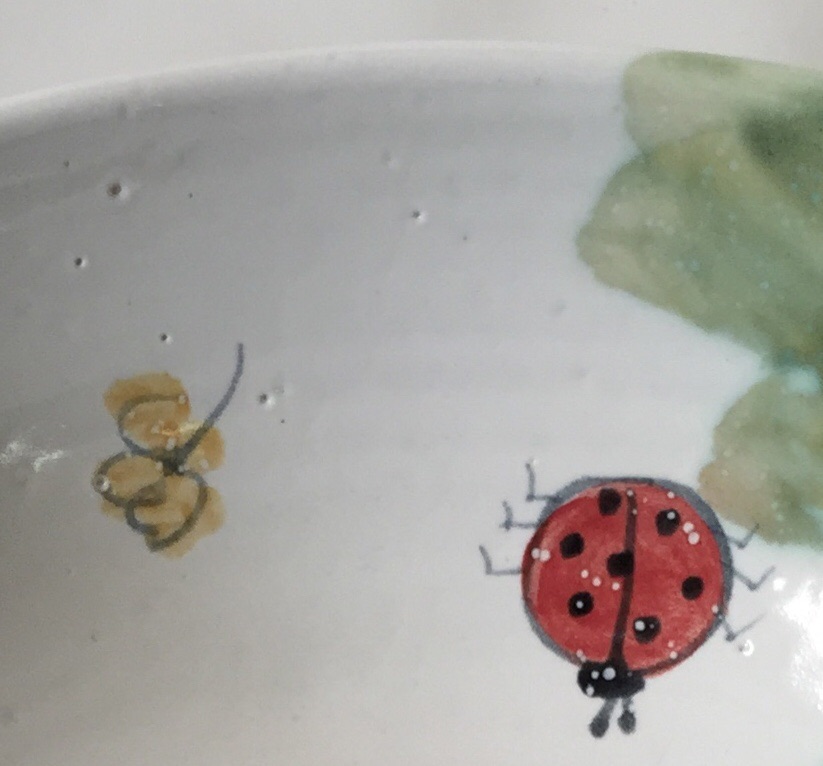 Links