3D-Printed shell to cast working plaster jigger molds
The grey outer shell mold on the left was printed in two parts and glued together (at the shoulder). It's vertical split enables me to open it a little. The center model of the outside contour of the mug (on a two-step base) was made by casting the plaster inside another two-piece 3D-printed form I had made (we had to use a heat-gun and scissors to get the PLA printed form off of that plaster). It smooth the surface on the wheel using a metal rib and trimming tool. Then I stretched a rubber band around the first step at the bottom (because the shell was a little lose-fitting). Now the outer shell mold fits perfectly and clamps tightly in place. To cast a jigger mold it is just a matter of soaping the plaster model and the inside of the shell and pouring in a mix of 1300 pottery plaster and 900 water.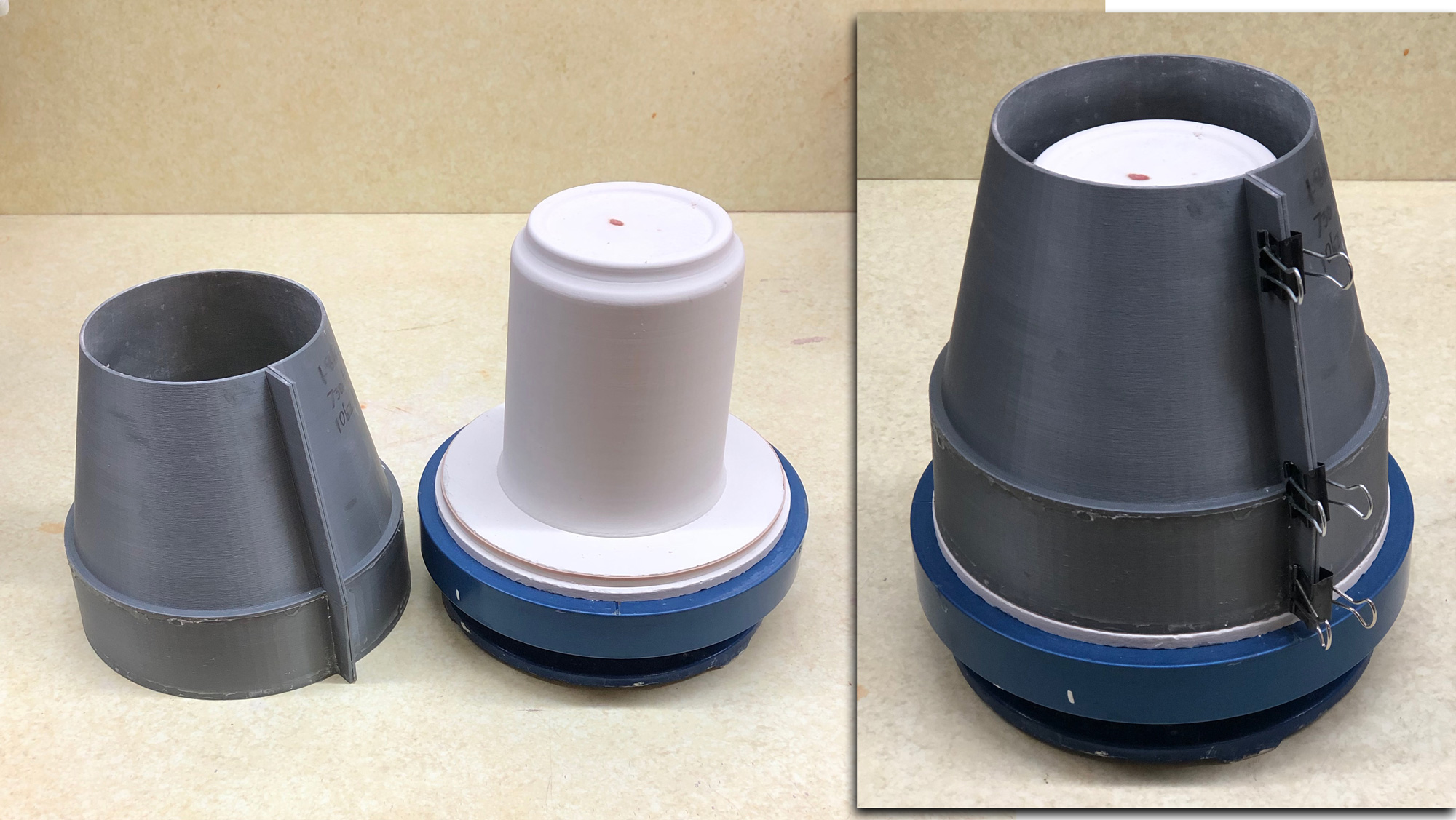 Related Pictures
3D print this shell and pour plaster into it to make jigger molds for mugs
Tap picture for full size and resolution
Turn this upside down and center it over a precision plaster or 3D printed form of the outside shape of a mug. This creates a mold that drops down in our Shimpo cuphead. This opens slightly along one side for easy release from the plaster after set. It is held together by paper clamps during use. The upper flange can be glued down to a smooth surface with a clay slurry. If you would like this 3D file in Fusion 360 format, it is available in the Files manager in your Insight-live.com account.
Links