IXL Industries clay quarry near Ravenscrag, Saskatchewan in 1984.
Layers of the Whitemud Formation are being mined. The layer being extracted is a silty stoneware they referred to as the "D member" (equivalent to Plainsman 3D which is mined several miles to the east for use in pottery). Below the D they continued to mine a much whiter kaolinized sand of equal or more thickness. Above the D is a ball clay (equivalent to Plainsman A2). Above that is a light-burning stoneware (the combined layers that Plainsman extracts separately as A3 and 3B). A foot-thick layer of much harder volcanic ash is visible in the green overburden at the top. From these stoneware clays they extruded brick of exceptional quality, firing it as high as cone 10. Twenty years later the company reclaimed this land and today you would be unable to find where the quarry was located.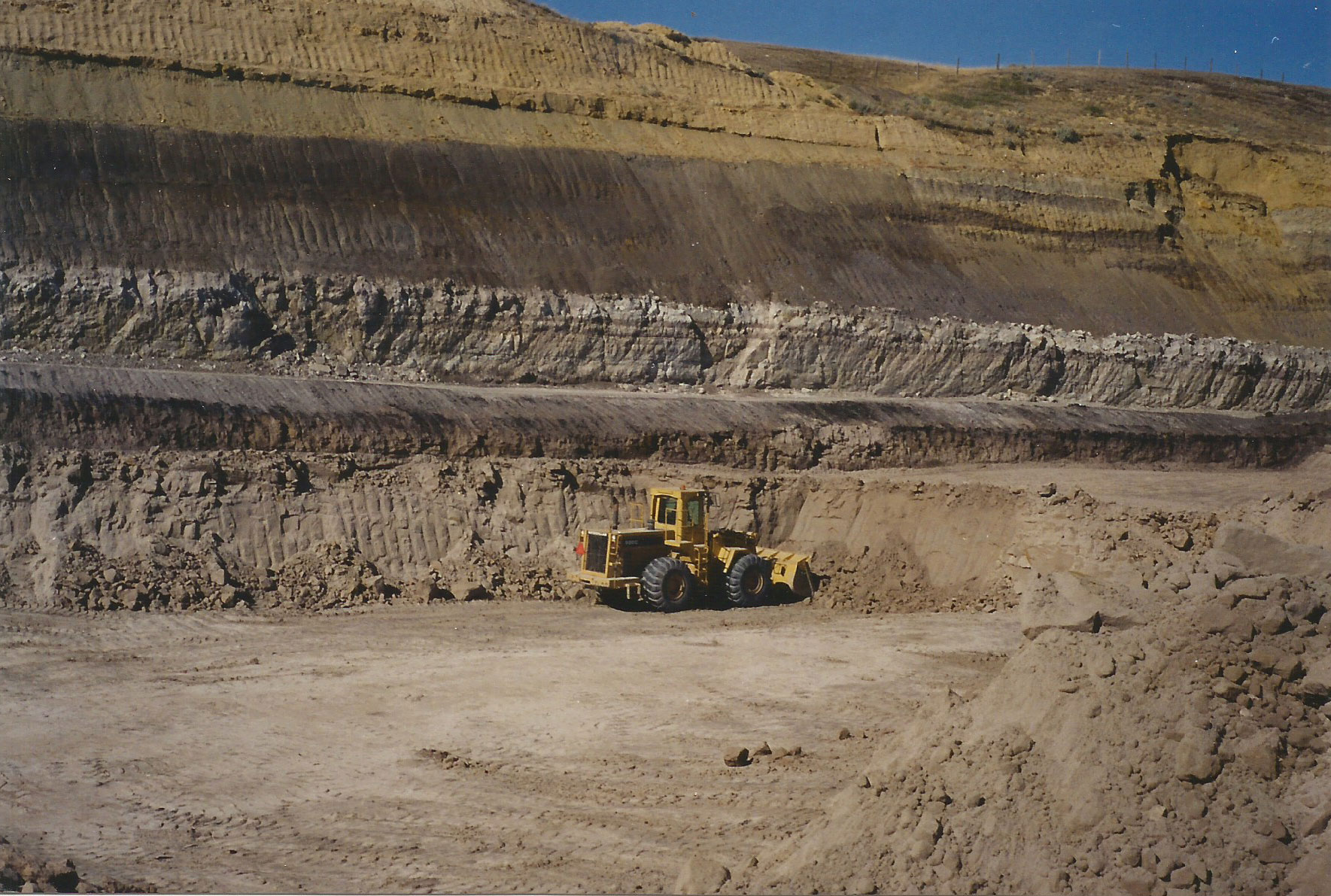 Related Pictures
These Saskatchewan grasslands lie almost right on top of pure clay!
Tap picture for full size and resolution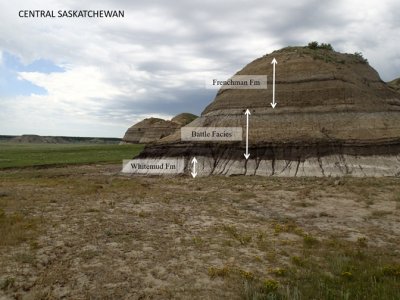 These amazing hills near Big Muddy, Saskatchewan expose the sedimentary layers of the Whitemud formation (and others). The light-colored layer at the bottom is what Plainsman Clays calls A3, it makes up about half of M340. But below ground is the 3B layer, the other half. The dark grey layers above the Whitemuds are what we call A2, a ball clay. Top soil has accumulated on much of the clay to be able to grow the grass but there are bare spots around these hills. Although this is about 250km east of the Plainsman quarry at Eastend, Saskatchewan - the clay layers are remarkably similar. The clay resources in the area are truly astounding, not just in the quantity and quality but also in the magnificent landscape they define.

Links