No tracking! No ads!
That's why this page loads quickly!
SignUp for Monthly Tech-Tip from Tony Hansen
A red fireclay from cone 7 (bottom) to cone 10 and 10R
Notice how much the color changes as the clay fires to greater maturity. This is Plainsman FireRed.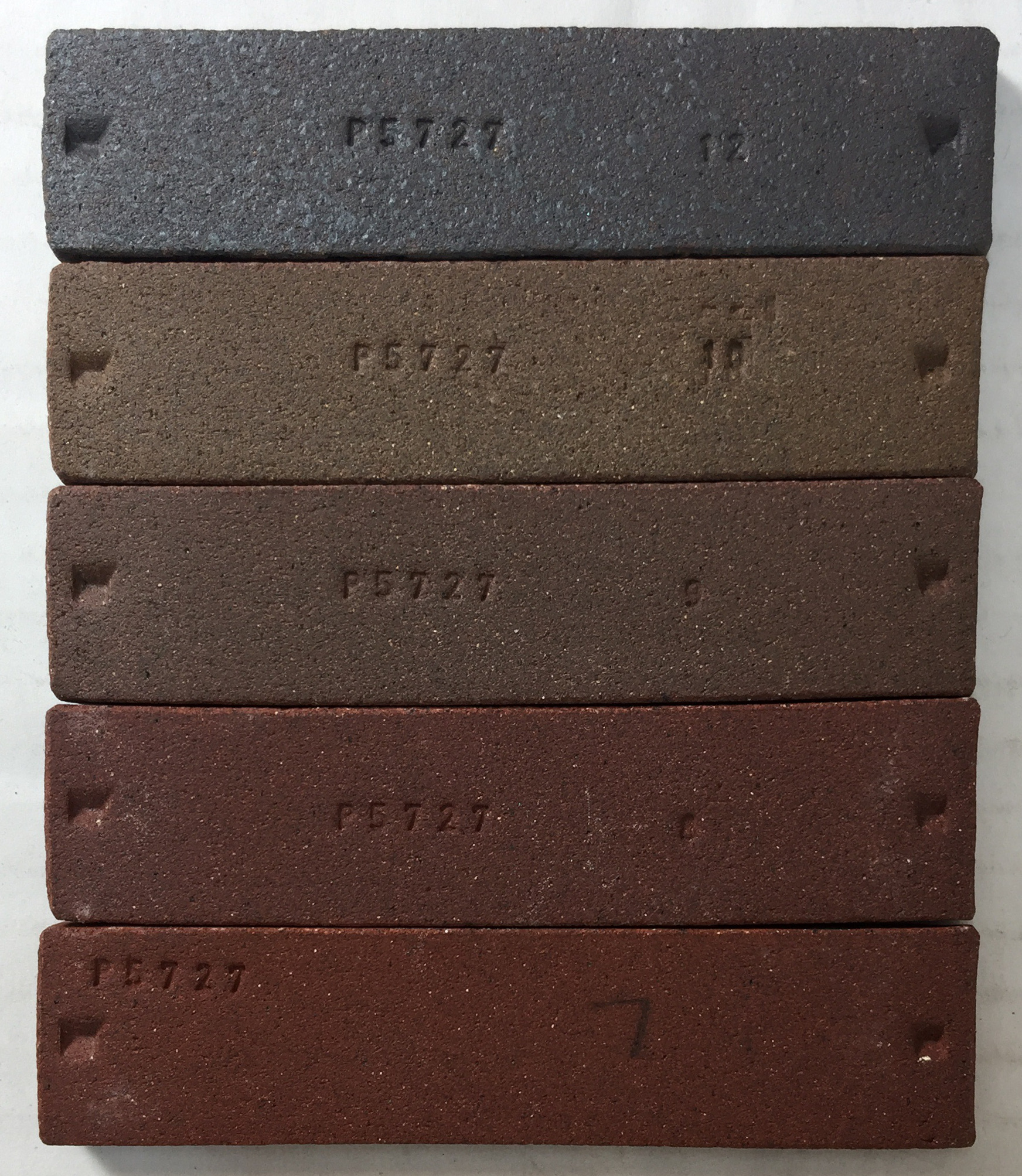 Links
Glossary
Maturity
A term used in the ceramics industry to signify the degree of vitrification in a fired clay. Mature clays are dense and strong, immature ones porous and weak.
---
---


https://digitalfire.com, All Rights Reserved
Privacy Policy