Fixing a crawling problem with Ravenscrag Tenmoku
Crawling of a cone 10R Ravenscrag iron crystal glaze. The added iron oxide flocculates the slurry raising the water content, increasing the drying shrinkage. To solve this problem you can calcine part of the Ravenscrag Slip, that reduces the shrinkage. Ravenscrag.com has information on how to do this.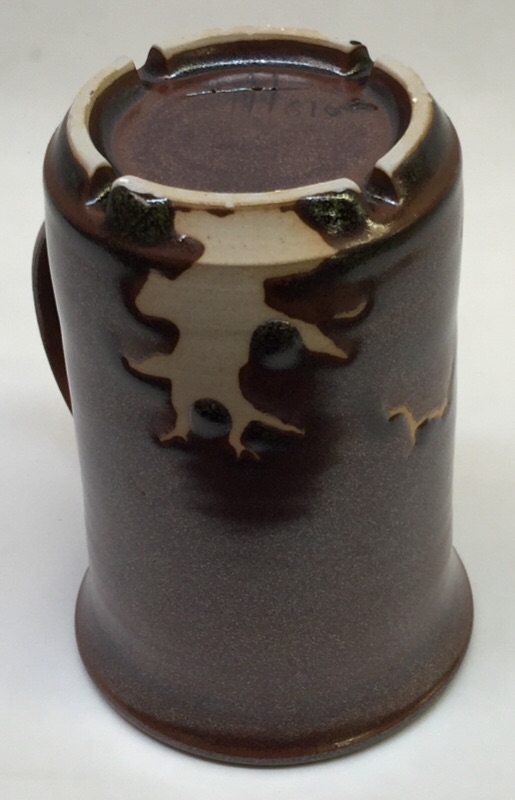 Links
Materials
Ravenscrag Slip
Glossary
Crawling
A ceramic glaze fault that occurs during firing of the ware, islands of glaze form as it crawls, leaving bare patches of body.
Glossary
Calcination
Calcining is simply firing a ceramic material to create a powder of new physical properties. Often it is done to kill the plasticity or burn away the hydrates, carbonates, sulfates of a clay or refractory material.
Recipes
GR10-L - Ravenscrag Iron Crystal
Plainsman Cone 10R Ravenscrag Slip based glaze. It can be found among others at http://ravenscrag.com.
---
---


https://digitalfire.com, All Rights Reserved
Privacy Policy