No tracking! No ads!
That's why this page loads quickly!
SignUp for Monthly Tech-Tip from Tony Hansen
Two great dolomite matte cone 10R recipes on iron stoneware
GR10-J Ravenscrag silky matte (right) and G2571A matte (left) on a dark burning iron speckled stoneware at cone 10R. Surfaces have identical feel (the chemistries are very close). The former fires a little darker color because of the iron contributed by the Ravenscrag Slip.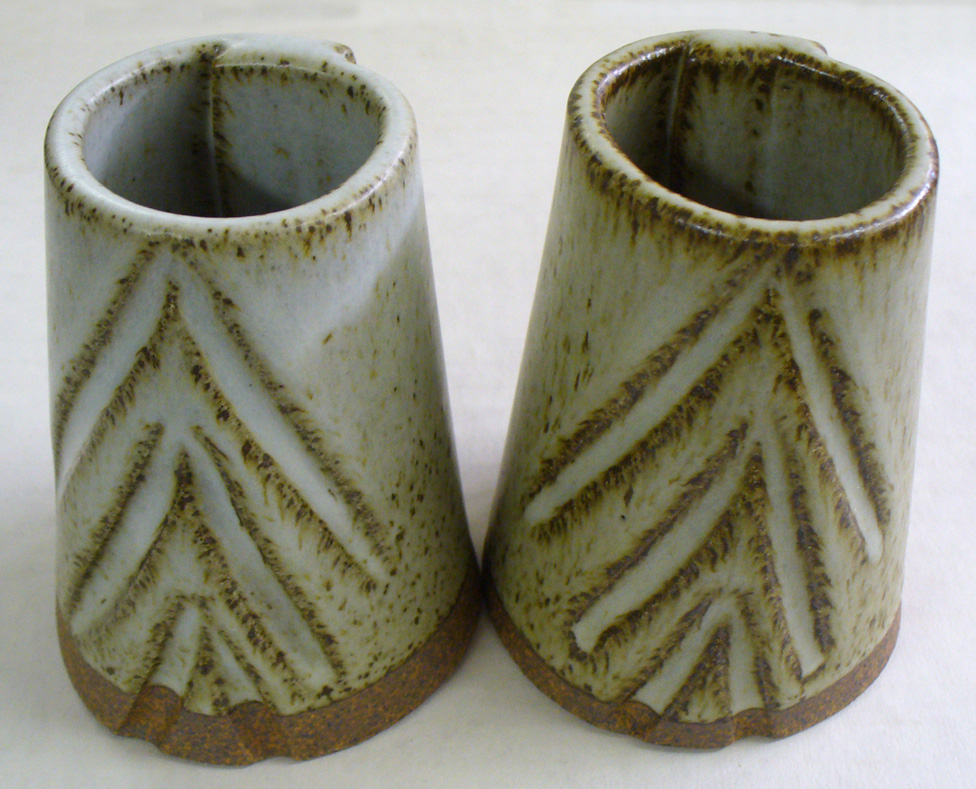 Links