URL: The Internet Archive
Click the link below to go to this page
Also known as "The Wayback Machine". You can see what pages looked like in the past. This is handy when a company stops publishing technical data about a material, you can still find the page at the archive.
Related Information
A frit manufacturer that used to publish chemistry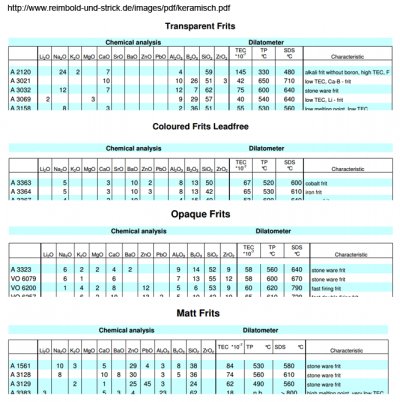 I was impressed with this frit company, Reimbold & Strick. Their frit data was educational, by studying the chemistry of their matte frits, for example, you could see the various mechanisms that produce the effect. But, it is no longer available. However, with a little determination you could likely find the pages at the internet archive (see link below).
---
---

https://digitalfire.com
, All Rights Reserved
Privacy Policy