Texture of a typical raku body after throwing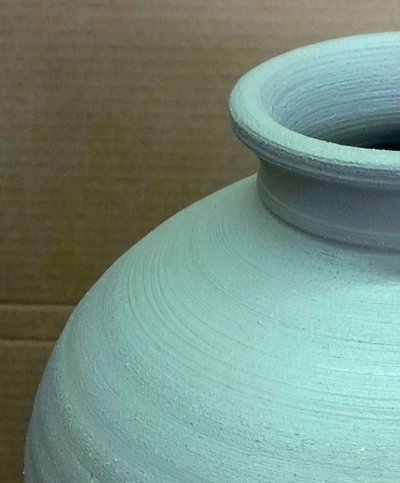 This is Plainsman Raku. It has 18% 35-65 mesh grog, 65% Plainsman A3 buff stoneware clay, 14% Pyrax and 3% bentonite.
Related Information
Links
Glossary
Crazing
Crazed ceramic glazes have a network of cracks. Understanding the causes is the most practical way to solve it. 95% of the time the solution is to adjust the thermal expansion of the glaze.
Glossary
Thixotropy
Thixotropy is a property of ceramic slurries. Thixotropic suspensions flow when you want them to and then gel after sitting for a few moments. This phenomenon is helpful in getting even, drip free coverage.
By Tony Hansen

---


Copyright 2008, 2015, 2017 https://digitalfire.com, All Rights Reserved