Ravenscrag oatmeal layered over black at cone 6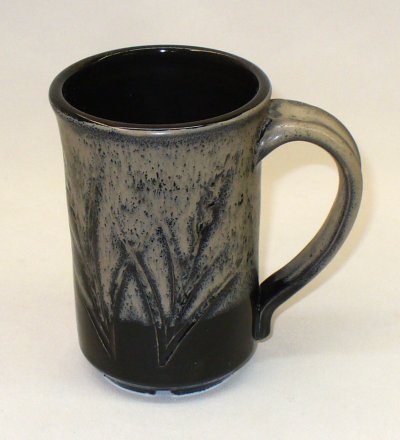 This is GR6-H Ravenscrag oatmeal over G1214M black on porcelain at cone 6 oxidation to create an oil-spot effect. Both were dipped quickly. You can find more detail at ravenscrag.com.
Variegation gone too far!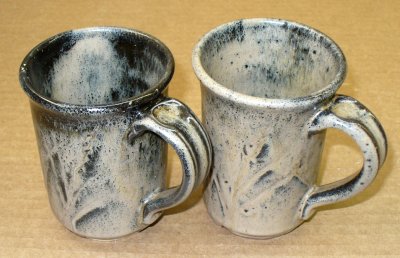 This is Ravenscrag Slip Oatmeal over a 5% Mason 6666 stained glossy clear at cone 6. You have to be careful not to get the overglaze on too thick, I did a complete dip using dipping tongs, maybe 2 seconds. Have to get it thinner so a quick upside-down plunge glazing only the outside is the the best way I think. You may have to use a calcined:raw mix of Ravenscrag for this double layer effect to work without cracking on drying.
By Tony Hansen

---

Copyright 2008, 2015, 2017
https://digitalfire.com
, All Rights Reserved