Mosaic Tile
While traditional mosaic imagery have been created from small pieces of glass or stone, computerized equipment is making it increasingly practical to create the pieces from clay or porcelain
Details
More information coming on automation techniques to make it practical for potters and ceramic artists or entrepreneurs to take on projects and contracts to make architectural mosaics.
Related Information
Mosaics on the wall in the New York Subway
White tile sections have been cut out and the mosaic inserted.
Mosaic by Sikiu Perez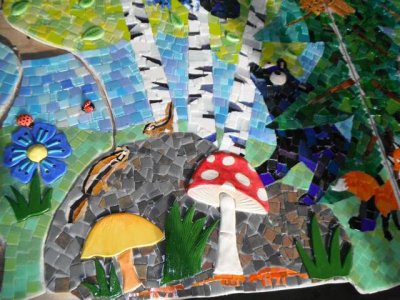 Low temperature white talc body with bright glazes.
Mosaic by Sikiu Perez
Made using low fire white earthenware and glazes
Links