Fritware
Fritware is the crow-bar method of making porcelain at very low temperatures. Frits are used where much higher material costs can be accepted. Bodies can be made to fire glassy, white and translucent. They can be fired at a rapid rate-of-rise. Since fritware bodies are expensive it does not make financial sense to use anything but the whitest kaolins available (ball clays are too high in iron).

Traditional porcelains are made from feldspar, clay and quartz and they fire above 2200F (1065C). Typically around 20-30% quartz is needed for glaze fit and 25-35% feldspar for maturity. The remainder of the recipe is filled by the mix of kaolins, plasticizers and binders. Fritware bodies are most easily formulated by simply replacing the feldspar of an existing body with a high sodium frit (in North America the most common is Ferro Frit 3110). Near-zero porosity can be achieved around cone 04. However if more frit than that can be tolerated, even lower maturing temperatures are possible (to an extreme where more than 90% of the recipe is frit and the body is vitreous at cone 020)! Such formulations are invariably non-plastic, for them to be suitable for even slip casting, additions super-white plasticizers are needed (e.g. 1% Veegum for plasticity, however it is even more expensive than the frit). For machine pressing, binders are needed to impart dry handling strength. If high plasticity is needed (e.g. for throwing, plastic machine forming) much more plasticizer is needed (e.g. 2-4%).

If you wish to experiment with fritware, consider mixing our Zero3 porcelain (and matching glaze).
Related Information
Porcelain mug put into kiln at 8:45am, drinking coffee from it at 12:15! How?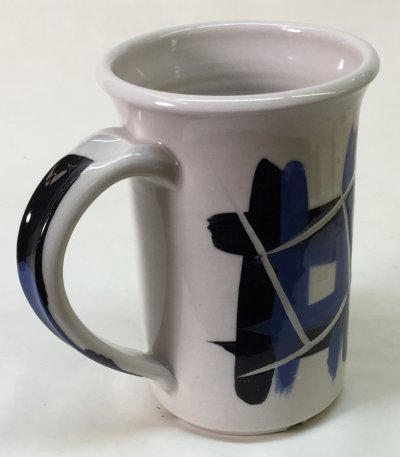 One way to fast-fire is to fire a lot lower. This is Zero3 porcelain made using Dragonite Halloysite (not quite as white-burning as New Zealand Halloysite). It is the L2934C recipe. It was fired to cone 03 and glazed with G2931K clear glaze (which has fired crystal clear and flawless). I fired at 1200F/hr to 1950F, held it for 15 minutes, cooled at 999F/hr to 1850F and held it for 30 minutes, then dropped as fast as the kiln would do. Is this really porcelain? Yes. And it is super strong. The frit in the recipe is magic, making it vitrify quickly and completely.
Casting Zero3 Porcelain
Look at how translucent this is! I can fire one of these in three hours, cold-to-cold. I am casting them with molds made using the 3D-printing process. Anyone could do this. Incredibly exciting. And with the G3879 glaze it looks awesome, just like bone china. Notwithstanding this, the Zero3 recipe has to be altered for casting. Initially I have reduced the VeeGum to 1% but it is still casting too slow. And it is not shrinking enough to pull away from the mold well. I am considering strategies on how to increase drying shrinkage and am going to add more frit to take it down to cone 04.
Zero3 casting porcelain at cone 04, 03
Compared to a typical cone 6 porcelain, left, which has zero translucency, these are fired 10 cones lower. I am using the G3879 clear glaze and it is working very well.
Links