Apatite
Notes
Popular bone-ash substitute. Melts only superficially, has strong opacifying attributes.
Related Information
Calcite W Apatite
Apatite Crystals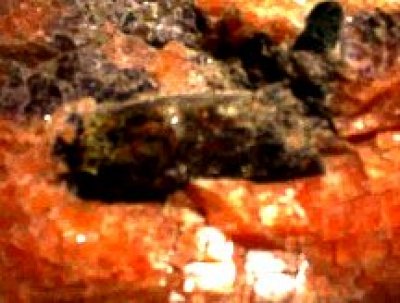 Apatite In Calcite
Fluorite Apatite
Fluorapatite On Apatite
Links
URLs
http://en.wikipedia.org/wiki/Apatite
Apatite at Wikipedia

Oxides
P2O5 - Phosphorus Pentoxide
Typecodes
Generic Material
Generic materials are those with no brand name. Normally they are theoretical, the chemistry portrays what a specimen would be if it had no contamination. Generic materials are helpful in educational situations where students need to study material theory (later they graduate to dealing with real world materials). They are also helpful where the chemistry of an actual material is not known. Often the accuracy of calculations is sufficient using generic materials.
Data