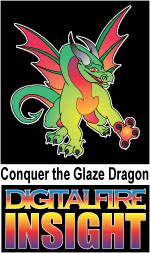 Things have changed. Desktop Insight is now free!
Download it from the Files panel in your Insight-live.com personal or group account. For the $15 that the Insight-live.com account costs you will be able to download the free desktop Insight installer. But you will have 6 months access to Insight-live.com, a much more powerful product. With that you may decide not to bother with desktop Insight! There is a video on how to download here.
•It installs as level 2, without need of a key.
•Replace your current keyed version of desktop Insight with this.
•No features have been removed.
•It will never expire.
Do you really need Desktop Insight now that Insight-live is here?
Insight-live has a much broader scope and is far superior, it is the future (it is much more about data and access-from-anywhere and it still does glaze chemistry). However we will continue to support desktop Insight for the few users who still prefer to work off-line.
More about Desktop Insight
Insight FAQ, Why Choose Insight?
There is a direct relationship between the way ceramic glazes fire and their chemistry. Insight is a calculation tool anyone can use to learn and harness the power of glaze chemistry.
Fix problems like crazing, blistering, pinholing, settling, gelling, clouding, leaching, crawling, marking, scratching, powdering.
Substitute frits or incorporate better, cheaper materials, replace no-longer-available ones (all while maintaining the same chemistry).
Adjust melting temperature, gloss, surface character, color.
Identify weaknesses in glazes to avoid problems.
Create and optimize base glazes to work with difficult colors or stains and for special effects dependent on opacification, crystallization or variegation.
Create glazes from scratch and use your own native materials in the highest possible percentage.
Without glaze chemistry you'll never really have control and you could be a slave to your suppliers or the trafficing in recipes that never work.
A desktop application for Windows, Linux, Macintosh that you download and install.
Insight is a classic glaze chemistry calculator
It interactively converts recipes to formulas and back. The main Insight window shows side-by-side recipes and their formulas, you can make chemistry changes to one while comparing it with the other.
Insight is also a library and a teacher
It puts at your fingertips a huge amount of information to help you learn the principles of glaze chemistry and it teaches you how to adjust, fix and formulate glazes.
It is a database
You can store all your recipes, picture, material information where you can easily find it.
It is a problem solver
Using our videos, instructional and reference materials and our personal help you can solve problems like crazing, leaching, crawling, pinholing, blistering, etc.
Insight was first released in 1979 and has been used world wide since. It is an excellent teaching tool for demonstrating the principles of formula/analysis/unity, limit formulas, LOI, and material-oxide relationships.
Learning INSIGHT

It is simple: Click Video Tutorials (above left) to learn to use INSIGHT and to formulate, fix and adjust glazes at the same time. The videos will play on any standard PC with Flash installed, but they will also play on iOS, Android or any device that can play a 640x480 mp4 file.

How to download Desktop Insight

Desktop Insight can be downloaded for free from the Files panel in your Insight-live.com account. There is a short video about how to download at digitalfire.com/videos. You can find it here.
Feature comparison and more information
Visit the Digitalfire Help Web App. It is a phone and tablet friendly complete help system for all our products.
What People Have Said
"I like INSIGHT, it has helped me a tremendous amount!"
"And I have started learning to use your (free trial) glaze chemistry calculator (standalone) program called 'Insight' - as well as your 'online only' glaze database 'insight-live' (lite?). The tutorial videos are brilliant."
"I am an independent artist and have been using your Insight program from the beginning. Through your program I learned a lot about the ceramic materials and their use."
"I have had wonderful success with INSIGHT...one supplier here said that what 'little' practical benefit I would get from INSIGHT would not even justify the initial cost..I always preferred to veiw glazes from the oxide viewpoint and as a 'total package' as opposed to base and additions, and with the aid of your program I was able to review and update my chemistry knowledge quickly..and was able to produce and modify glaze to suit my needs efficiently with little time or material wasted. The excellent results I have had has definitely changed their tune. She called BBS 3/20/95 read info. Downloaded info 5/21/95."
"I love you Tony - I'm so glad I found you.... spiritually and academically!! God lead me to you.... as I searched for ways that would help me learn about making & understanding glazes... This software you created is so the bomb! truly... "
"I am a BFA ceramics student who has just downloaded the trial version of your Insight software. What a great program!! "
To see more (at random) refresh this page