---
Oxides | Minerals | Materials | Recipes | Articles | Glossary | Hazards | Videos | Properties | Schedules | Temperatures | Tests | Troubles
---

The secret to cool bodies and glazes is alot of testing. But how will you be able to learn from that testing without a good place to store the recipes? Document the successes and failures? Do it in your account at https://insight-live.com.
Cone 10R Base White Engobe
Code: L3954H
Modification Date: 2018-05-14 23:37:24
Coming soon.
Notes
Coming soon. We are working on stained versions (red, black). Different recipes will be need for the porcelains and stonewares (to match fired shrinkage).
G1947U vs. Ravenscrag Silky Matte on L3954J black engobe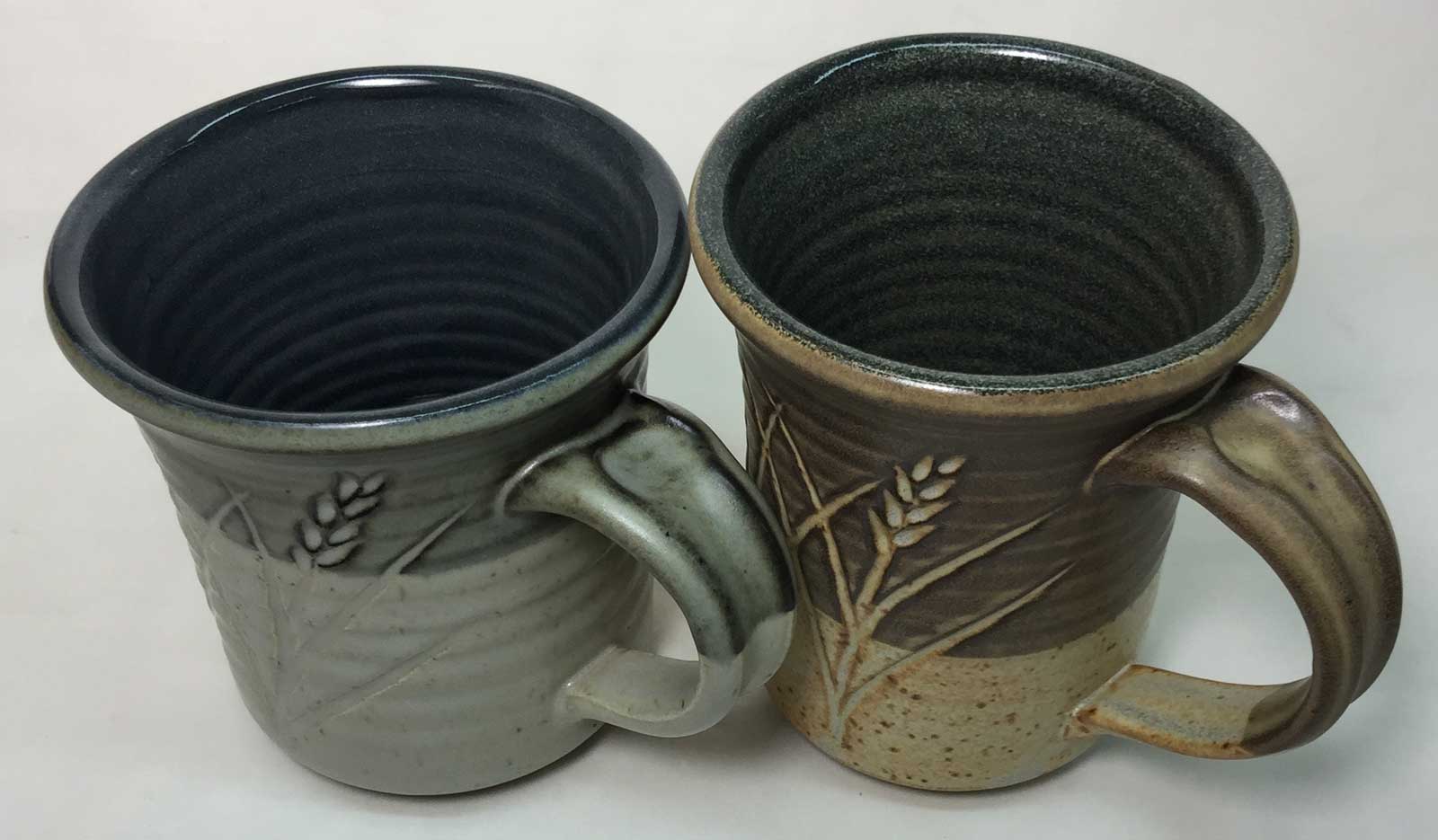 Fired at cone 10R. Clay is Plainsman H450.
Two G2571A Bamboo color versions at cone 10R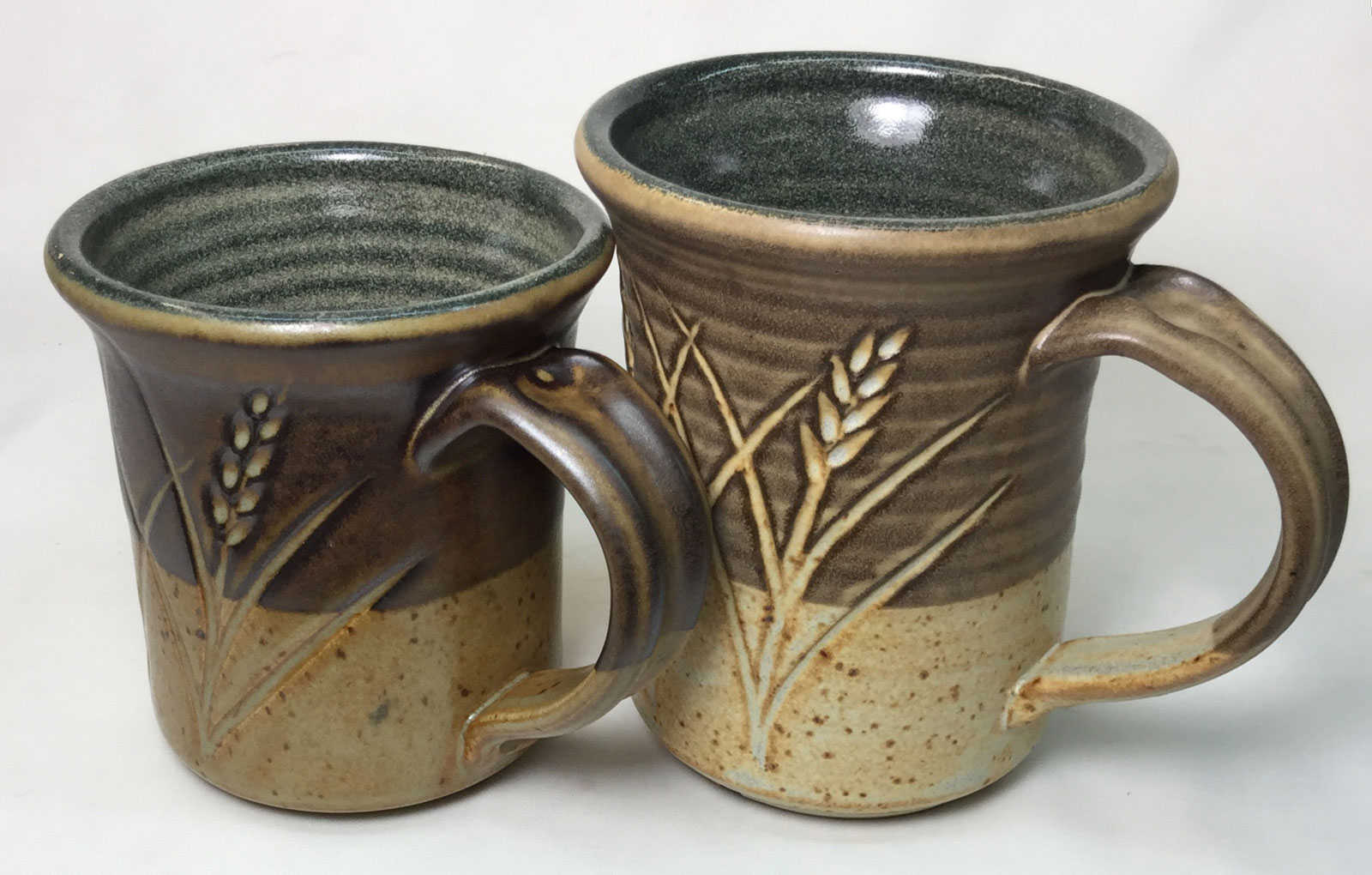 These mugs are Plainsman H450. Both have a black engobe (L3954J) applied to the insides and half way down the outside during leather hard stage (the insides are glazed with Ravenscrag silky matte and G1947U over the black engobe). The bamboo glazes can thus be seen over the black (upper half) and the raw buff body (lower). The bamboo glaze on the left has 1% iron added to the base G2571A recipe. The one on the right has 3.5% powdered rutile and 10% zircopax added.
XML to Paste Into Insight
<?xml version="1.0"?>
<recipes version="1.0" encoding="UTF-8">
<recipe name="Cone 10R Base White Engobe" keywords="Coming soon." id="136" date="2018-05-14" codenum="L3954H">
<recipelines>
<url url="https://digitalfire.com/4sight/recipes/cone_10r_base_white_engobe_136.html" descrip="Recipe page at digitalfire.com"/>
</recipelines>
<urls/>
</recipe>
</recipes>

---
---
Copyright 2003, 2008, 2015 https://digitalfire.com, All Rights Reserved