•The secret to cool bodies and glazes is a lot of testing.
•The secret to know what to test is material and chemistry knowledge.
•The secret to learning from testing is documentation.
•The place to test, do the chemistry and document is an account at https://insight-live.com
•The place to get the knowledge is https://digitalfire.com
Agglomeration
---
The fine mineral, oxide and clay particles used in ceramics often aglommerate during storage or even in the latter stages of production. These must be broken down for use in bodies and glazes for serious problems can result (e.g. fired speckle).
4% iron oxide in a clear glaze. Unscreened. The result: Fired specks.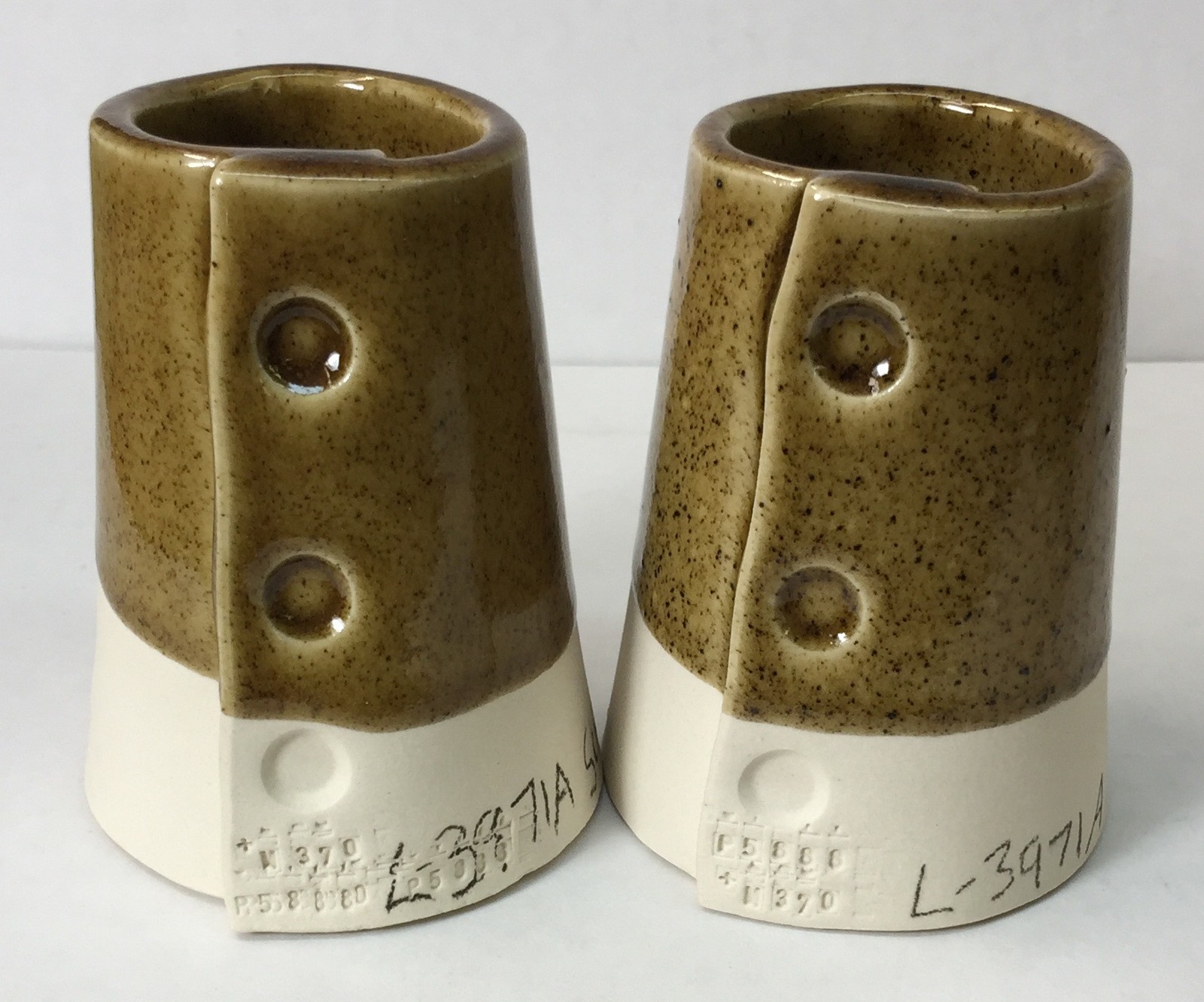 Iron oxide is a very fine powder. Unfortunately it can agglomerate badly and no amount of wet mixing seems to break down the lumps. However putting the glaze through a screen, in this case, 80 mesh, does reduce them in size. Ball milling would remove them completely. Other oxide colorants have this same issue (e.g. cobalt oxide). Stains disperse much better in slurries.
Wollastonite containing glazes should be sieved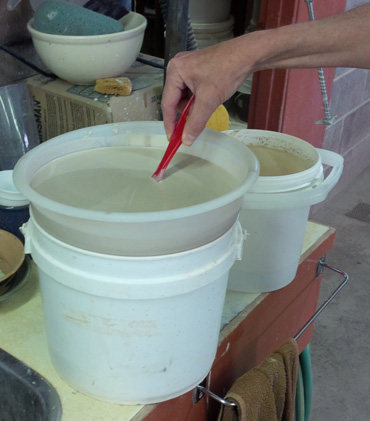 Screen a glaze to break down the wollastonite agglomerates (which often form in storage). This is an 80 mesh plastic sieve (the actual screen is a metal insert inside), I am using a spatula to encourage it to pass through the screen. If you do not do this, the small lumps you see on the freshly glazed piece will fire to surface bumps and ruin the glaze.
Comparing the fired glaze specks from different iron oxide brands

Five different brand names of iron oxide at 4% in G1214W cone 5 transparent glaze. The glazes have been sieved to 100 mesh but remaining specks are still due to agglomeration of particles, not particle size differences.
In Bound Links